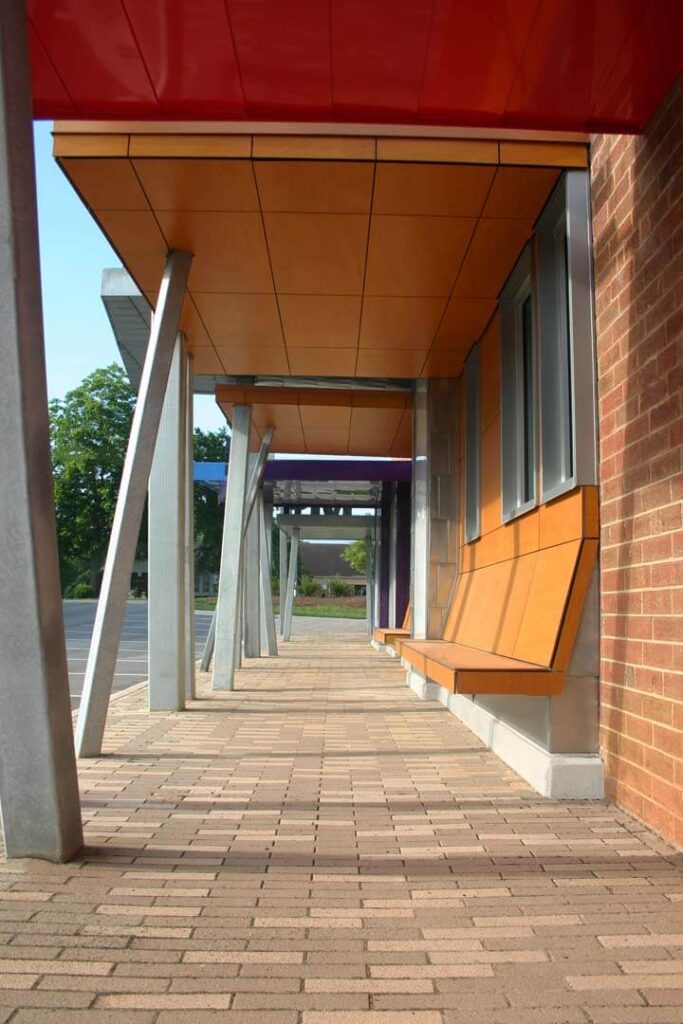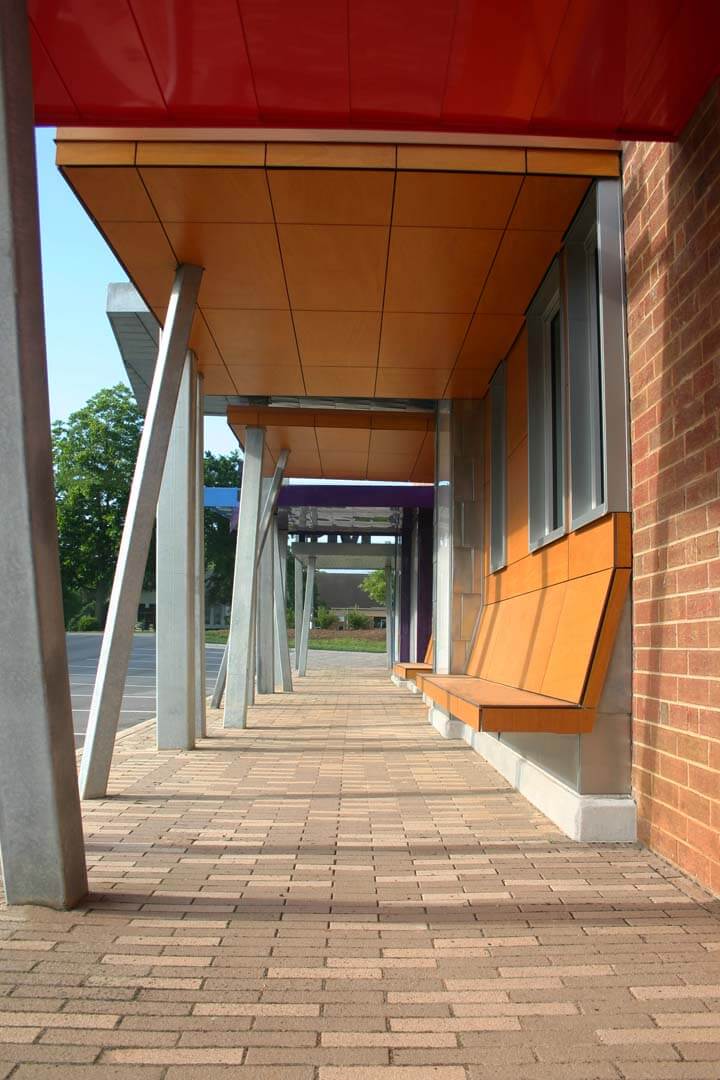 The Monroe Science Center Honoring Dr. Christine Mann Darden is a significant urban renewal project spearheaded by the Monroe Tourism and Development Authority. The objective was to repurpose an abandoned property located on the outskirts of downtown Monroe into a hands-on science and learning facility that would benefit both residents and attract tourists from neighboring counties. The project aims to contribute to the cultural revitalization of the local business district while highlighting key industries in Union County, including aerospace, agriculture, biomedical, and manufacturing.
The design team faced the challenge of transforming a windowless structure into an immersive and engaging environment for STEM (Science, Technology, Engineering, and Mathematics) learning and discovery, catering to children of various age groups from toddlers to teenagers. The result is a visually captivating and interactive series of experiences that begin with exterior canopies and lead to hands-on exhibits within the building.
To create a striking visual impact, sloped steel tube columns of different dimensions were utilized, supporting vibrant and creatively shaped canopies that appear to float in front of the existing building. The outdoor area features exhibit panels and interactive elements that are part of the entry experience, accompanied by playful and dynamic building signage that changes lighting patterns.
Additionally, a covered outdoor seating area serves as a gathering space for groups and events, enhancing the center's versatility and community engagement.
After the completion of construction, the City of Monroe honored Dr. Christine Mann Darden, a Monroe native and renowned mathematician and engineer who dedicated her career to NASA, by naming the science center in her honor. Dr. Darden, recognized as a "human computer," achieved the distinction of being the first African American woman to attain the highest federal management rank of Senior Executive Service.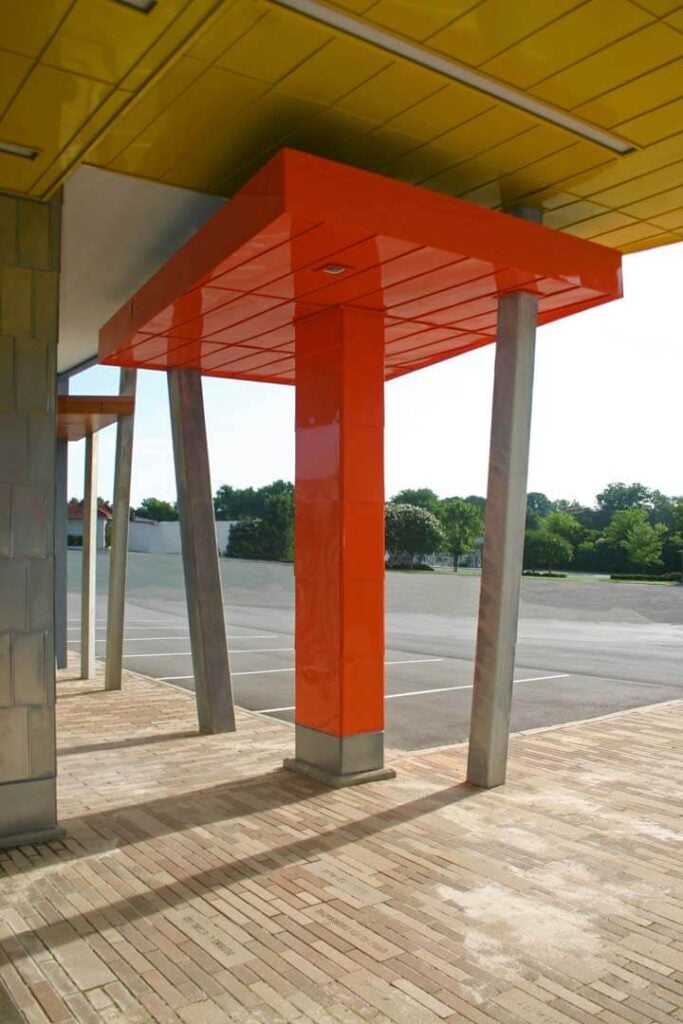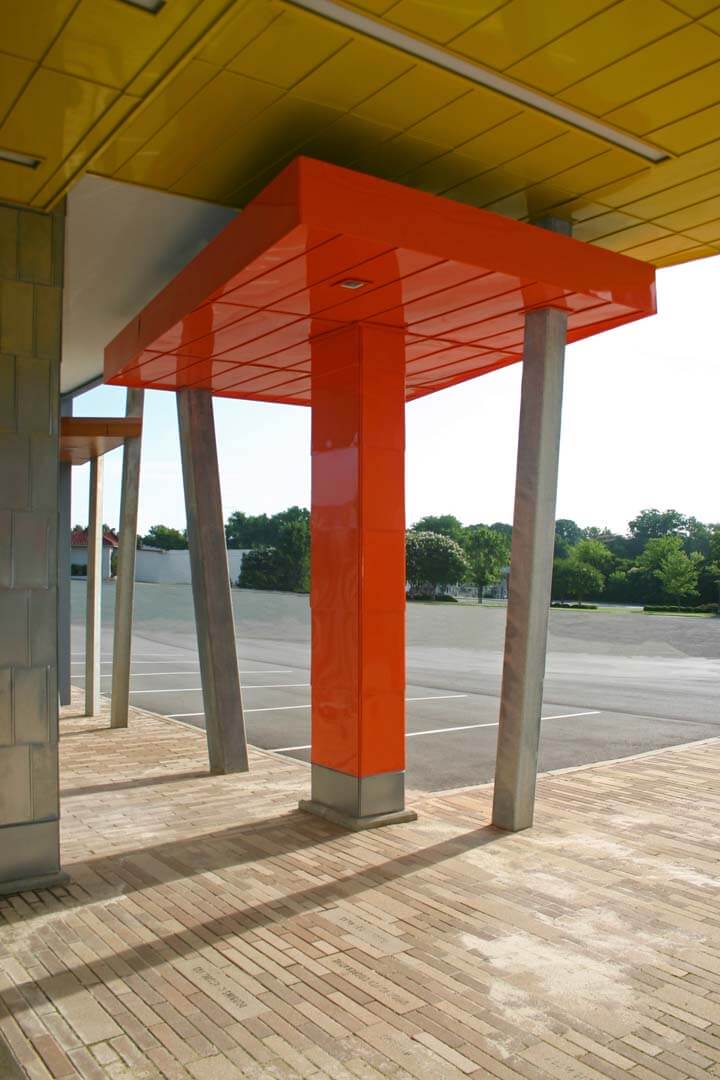 Through the Monroe Science Center Honoring Dr. Christine Mann Darden, the city has not only revitalized an abandoned property but has also created a dynamic and educational hub that celebrates science, technology, engineering, and mathematics, while paying tribute to a local pioneer in STEM fields.