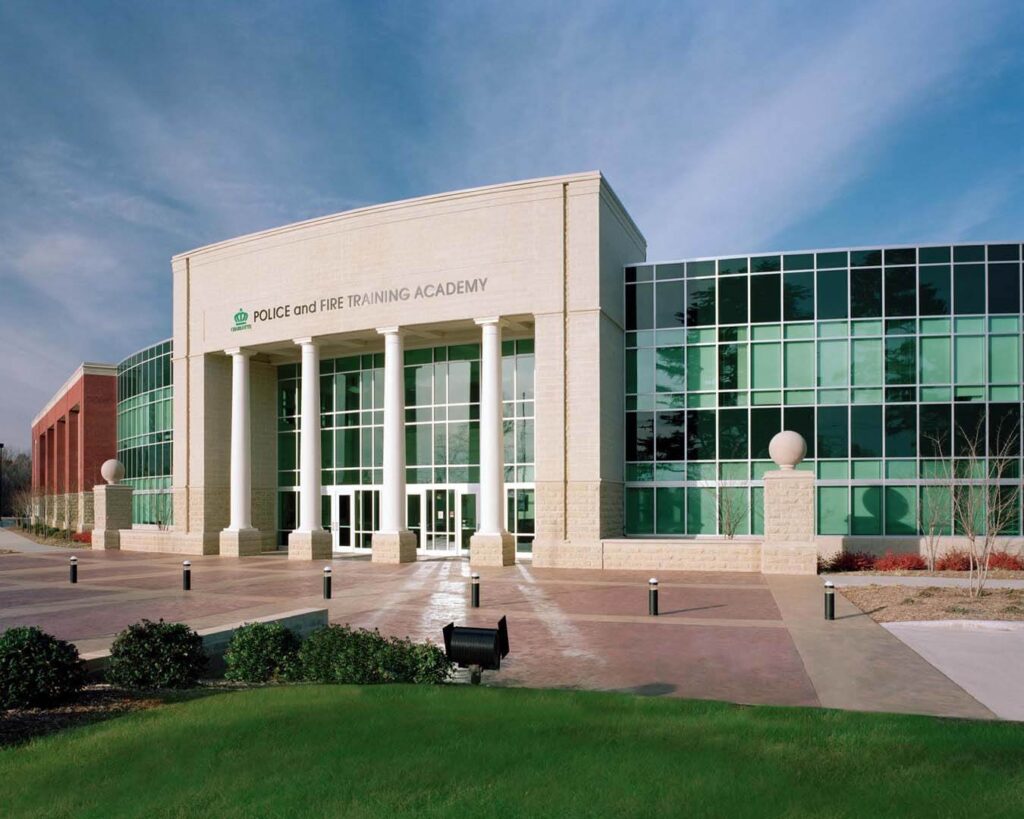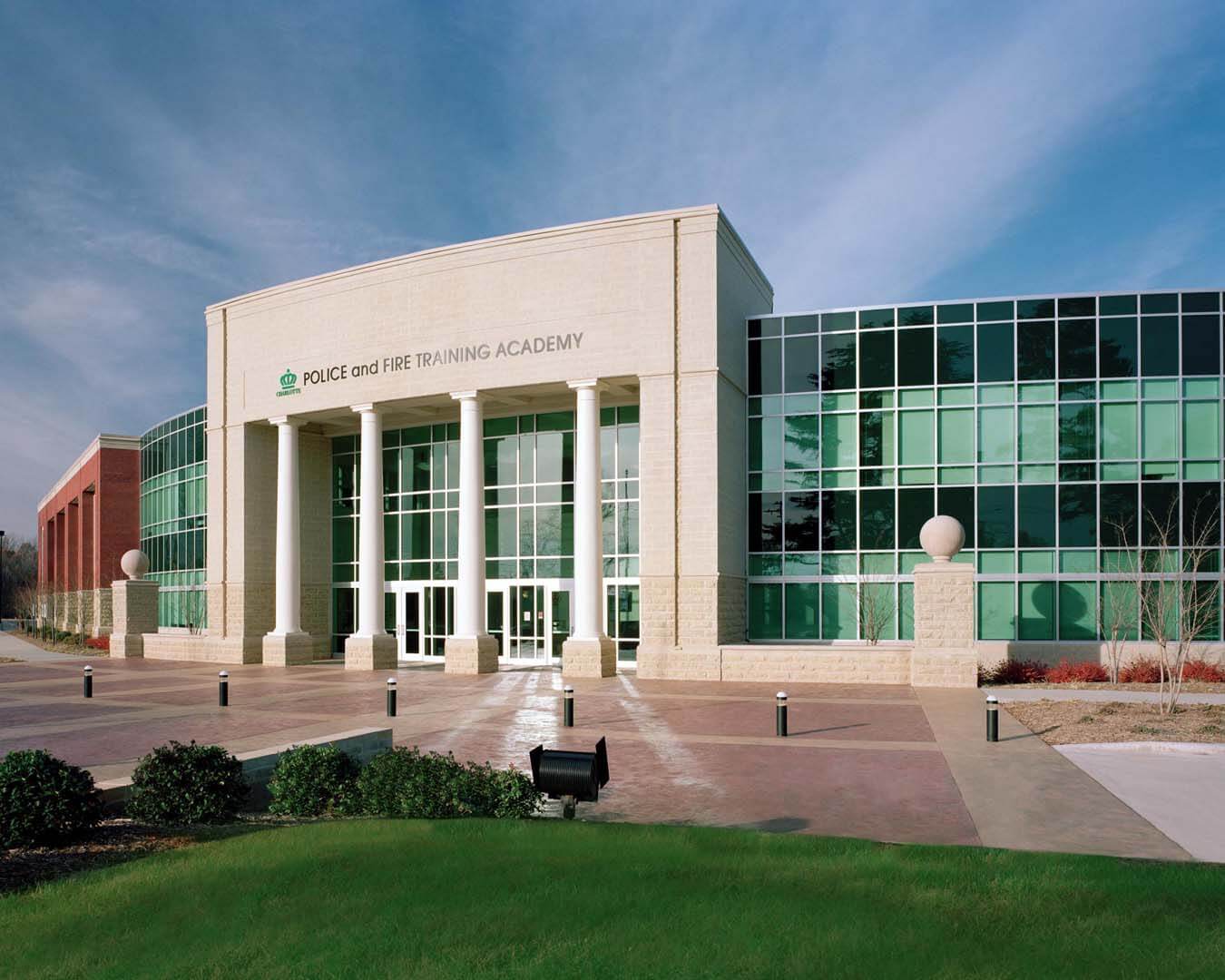 This remarkable project commenced with an extensive planning phase that involved the development of a master plan for integrated training facilities, serving both the Charlotte-Mecklenburg Police Department and the Charlotte Fire Department. The planning process included engaging workshops with representatives from each specialty area involved in the training operations. Through these workshops, the team collaborated to define operational requirements, gather statistical data, identify training trends, and conduct visits to existing training facilities across the United States. Based on these insights, a comprehensive master plan and conceptual design were crafted for the campus.
The focal point of the project is the two-story Academy Building, intelligently partitioned into distinct sections dedicated to the Police Department, Fire Department, and shared spaces such as the Cafeteria and a sizable 500-seat Auditorium. The facility encompasses a range of essential spaces, including two Media Centers, Video Production facilities, Administrative Offices, Classrooms, Situational Training Rooms, Lecture Rooms, Computer Labs, Weight Training Rooms, Defensive Tactics Room, Firearms Training Simulator, 911 Training and Backup Operation, Gymnasium, and Locker Rooms. Each area is thoughtfully designed to meet the specific needs of the departments and to facilitate effective training and education.
The exceptional quality and functionality of this project have garnered recognition within the City of Charlotte, with employees selecting it as the "Best City Building." This accolade is a testament to the project's success in meeting the operational requirements of both the police and fire departments while providing a conducive and state-of-the-art environment for training, learning, and collaboration.