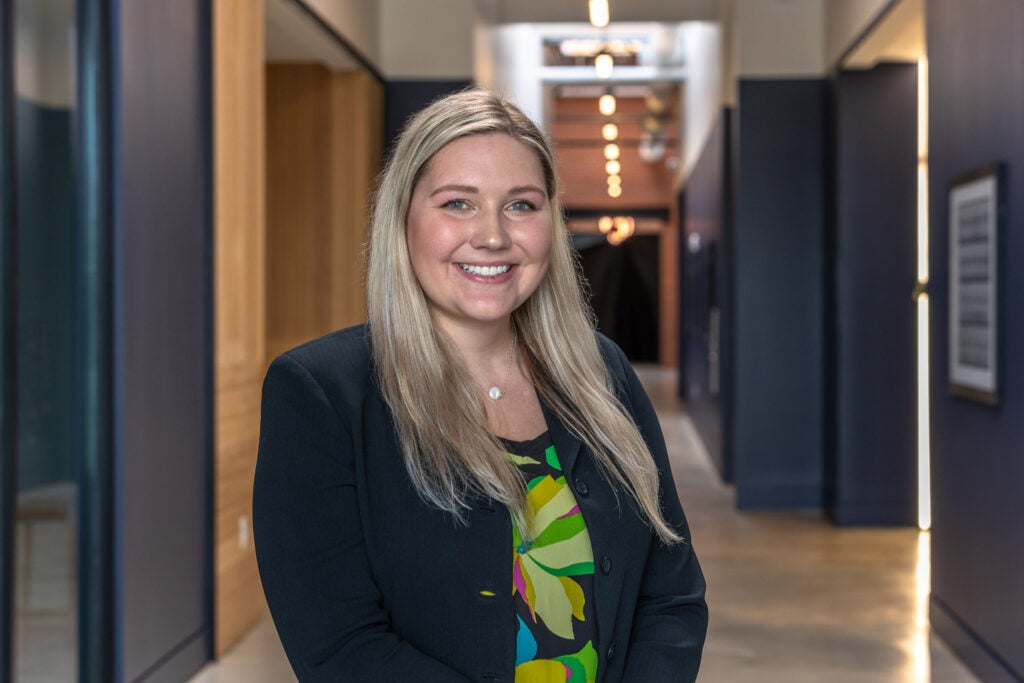 Hadley Cowan
Associate AIA
Designer
After completing her Bachelor of Fine Art in Architectural Design at James Madison University, Hadley is determined to revolutionize the world of architecture and make an impactful difference in the built environment. Growing up in a family deeply involved in the home furnishings and design industries, her passion for both interior design and architecture runs strong. As she steps into the professional realm, she is eager to combine these interests to create innovative and inspiring spaces.
Hadley brings a fresh and imaginative perspective to the office culture, constantly challenging conventional norms while working collaboratively as an active team member, contributing at every stage of the design process by offering insights and creative solutions. She is driven by the continuous exploration of design elements in their diverse forms. Whether it's delving into the intricacies of aesthetics or studying the intricate interplay of materials and structures, she loves unraveling the mysteries of great design. She is deeply committed to creating spaces that prioritize the well-being and health of their occupants.
In her personal time, Hadley enjoys cooking and exploring new places in and around Charlotte and spending time at the lake with her dog, Atlas.
Favorite Animal: Koala
Favorite Sport: Football and Soccer
Favorite Dessert: Lemon Pound Cake