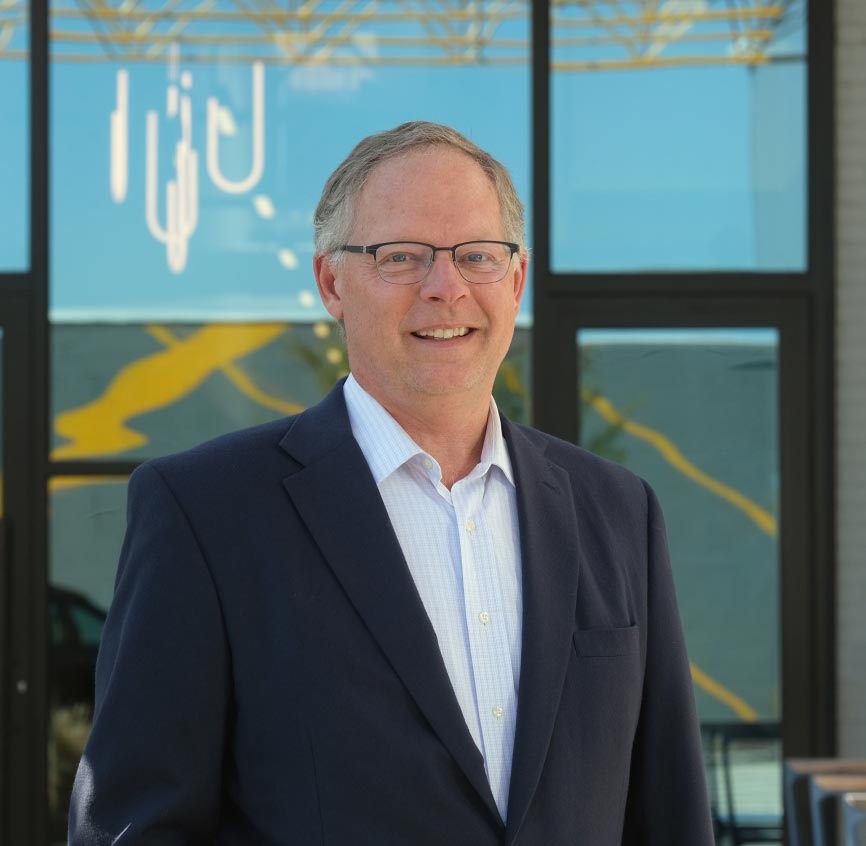 Todd Berg
AIA
Managing Principal
Todd began his career at the firm (then known as Brice-Morris Associates) in 1984 when he graduated from Virginia Tech and relocated to Charlotte. After a brief stint with other firms, he returned to the firm in 1997 and became a Principal of Morris-Berg in 1998.
Todd has served as Project Designer, Project Architect, and Principal in Charge for a wide variety of projects in the region and has focused much of his career on the design of public architecture, including schools, colleges, universities, and municipal projects.
A firm believer in the importance of corporate citizenship and using his leadership skills for the good of the community, Todd has served on numerous Boards and Committees, including Chair of the Cabarrus County Planning and Zoning Commission, Chair of the Concord Historic Preservation Commission, and Board of Directors for the Cannon Memorial YMCA. He also believes strongly in service to the profession, and served as an Officer and Director for AIA Charlotte for 8 years, including President of that organization in 2012. He was on the AIA North Carolina Board of Directors, the Construction Professionals Network of North Carolina Board of Directors. 
Favorite Food: Wild mushrooms that I have collected
Favorite Quote: "You can't connect the dots looking forward; you can only connect them looking backwards. So you have to trust that the dots will somehow connect in your future. You have to trust in something—your gut, destiny, life, karma, whatever. This approach has never let me down, and it has made all the difference in my life." Steve Jobs
Favorite Movie: Napoleon Dynamite