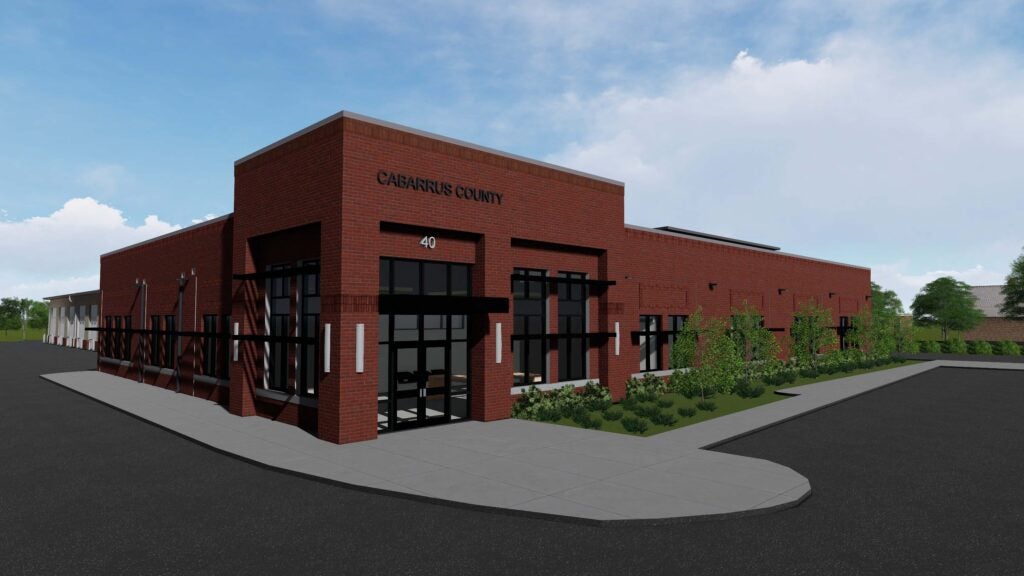 Sited adjacent to the Cabarrus County Operations Center in Concord, NC, the facility serves two distinct departments, coming together under one roof to maximize public construction dollars. Warehouse spaces include storage of equipment for Emergency Management, Emergency Medical and the Sherriff's Department.
At the main entry, IT support utilizes the retail store concept to enhance customer experience, staff with technology problems are greeted and interface with technical staff in an open, well-lit space at standing furniture. Touchscreen technology allows visitors to self-check-in or make new appointments open entry. This forward-serving concept is delivered to County employees to provide friendly and efficient services in a space aligned with modern retail experience.
Shared workplace concepts are incorporated into the office spaces to assist with collaboration; conference and break rooms are used between departments to promote cross collaboration and reduce redundancy of program spaces. A mission control room set in the center of the building serves as a space where Countywide critical issues are worked that require multiple department input.
Warehouse space is strategically located so that technology built into vehicles can be services by the ITS department. Eleven bays store County emergency equipment, from golf carts to SWAT vehicles.