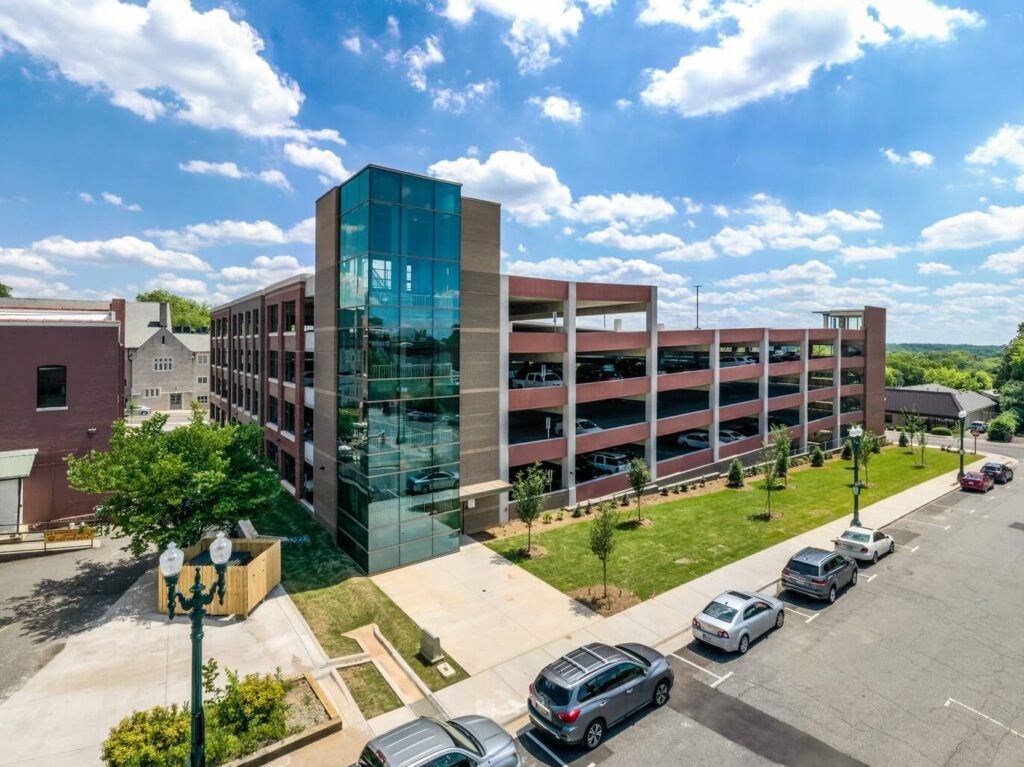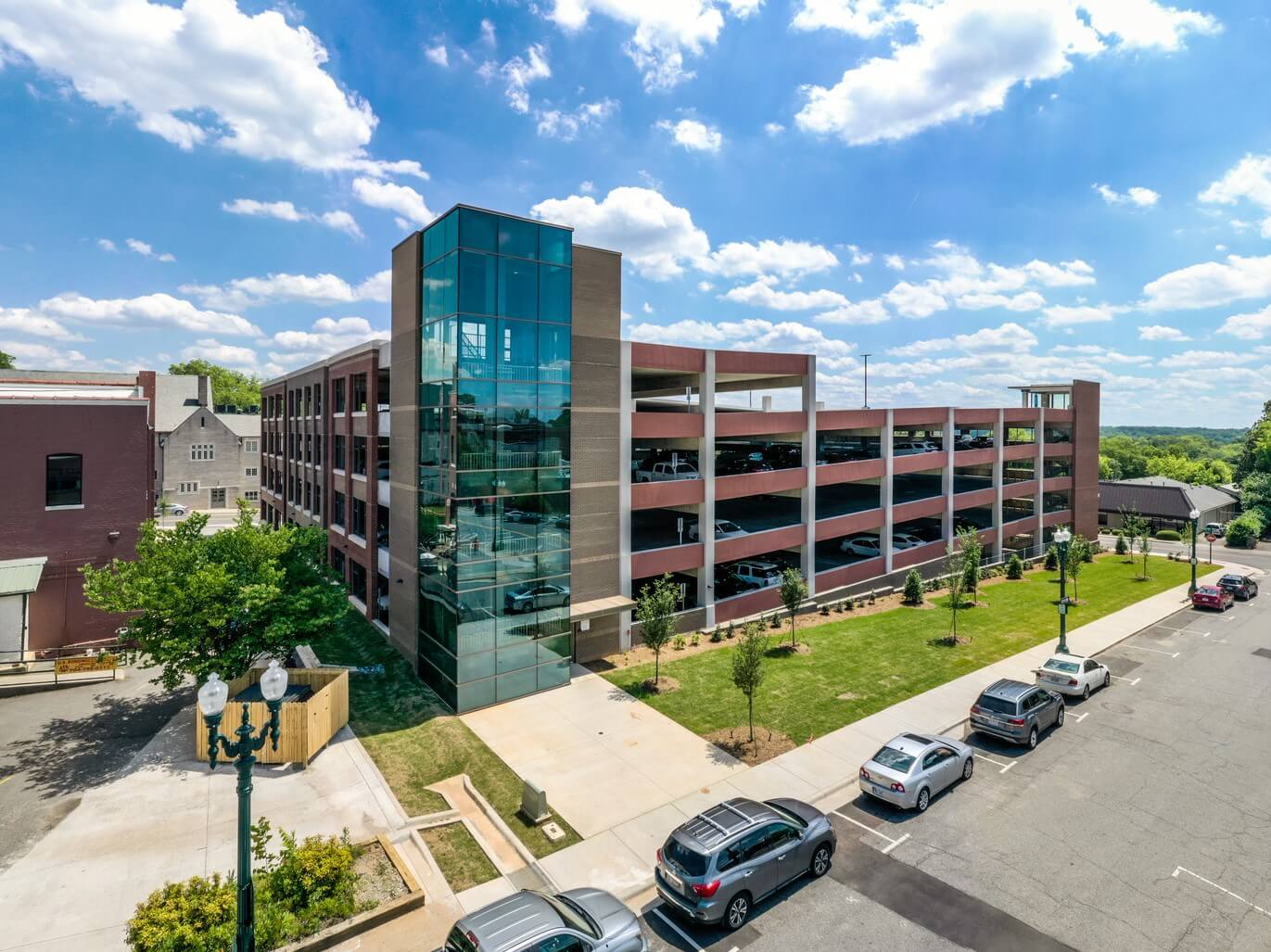 Cabarrus County, NC is committed to embracing growth and enhancing the quality of life for its citizens. Recognizing the need for additional parking spaces to effectively support its people and communities, the county embarked on the Cabarrus County Parking Deck project. This five-story, cast-in-place parking structure serves as a valuable asset for the county, contributing to a prosperous future.
The parking deck features 614 parking spaces, including 16 accessible parking spaces, ensuring convenient and inclusive access for all. With two entrances and exits, the facility offers easy entry and exit points, facilitating seamless navigation to and from the parking deck and the surrounding urban streets. To enhance accessibility, the deck is equipped with two elevators and well-designed stairwells.
During the design and engagement phases, the project team conducted tours of various parking structures in similarly historic areas of North Carolina. This process provided valuable insights and multiple options for the team to evaluate. To integrate the project harmoniously within the historic context, a combination of facade materials was employed. These materials include aluminum storefront framing to reduce the visual scale of the structure, brick veneer with diverse hues and patterns, fritted glazing, and a composite wall system. The careful selection and arrangement of these materials ensure that the project seamlessly blends into its historic surroundings.
Notably, one side of the structure was intentionally left bare to allow for future expansion opportunities. This space has been successfully developed with retail and multifamily structures, completed in 2023.
The Cabarrus County Parking Deck project exemplifies the county's dedication to meeting the community's parking needs while respecting the historic character of the area. By providing essential parking infrastructure, this project contributes to the overall success and prosperity of Cabarrus County.