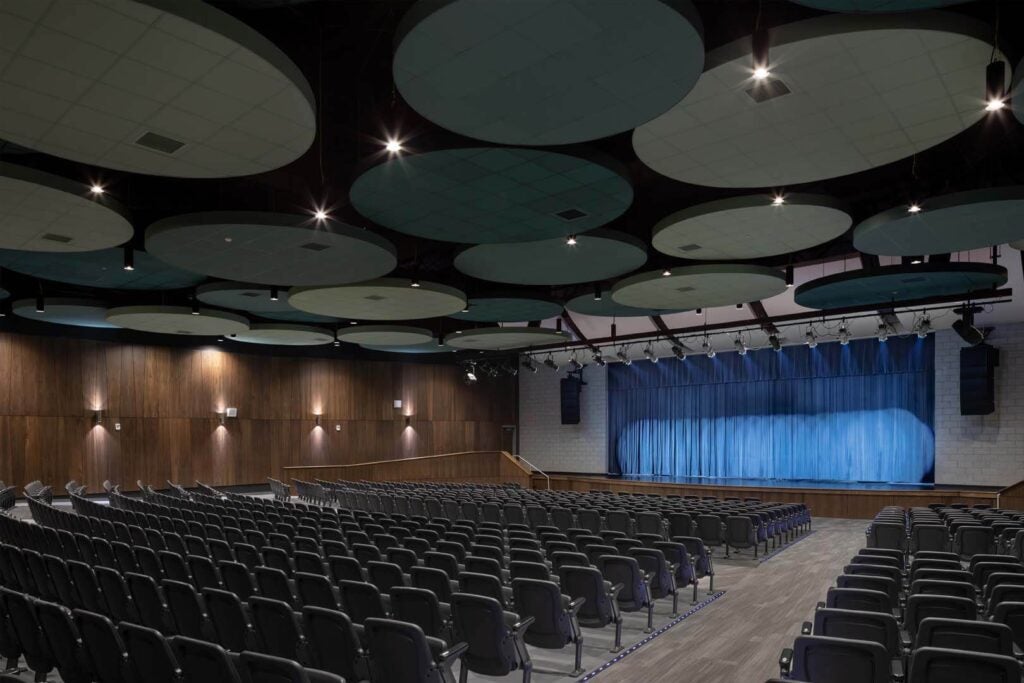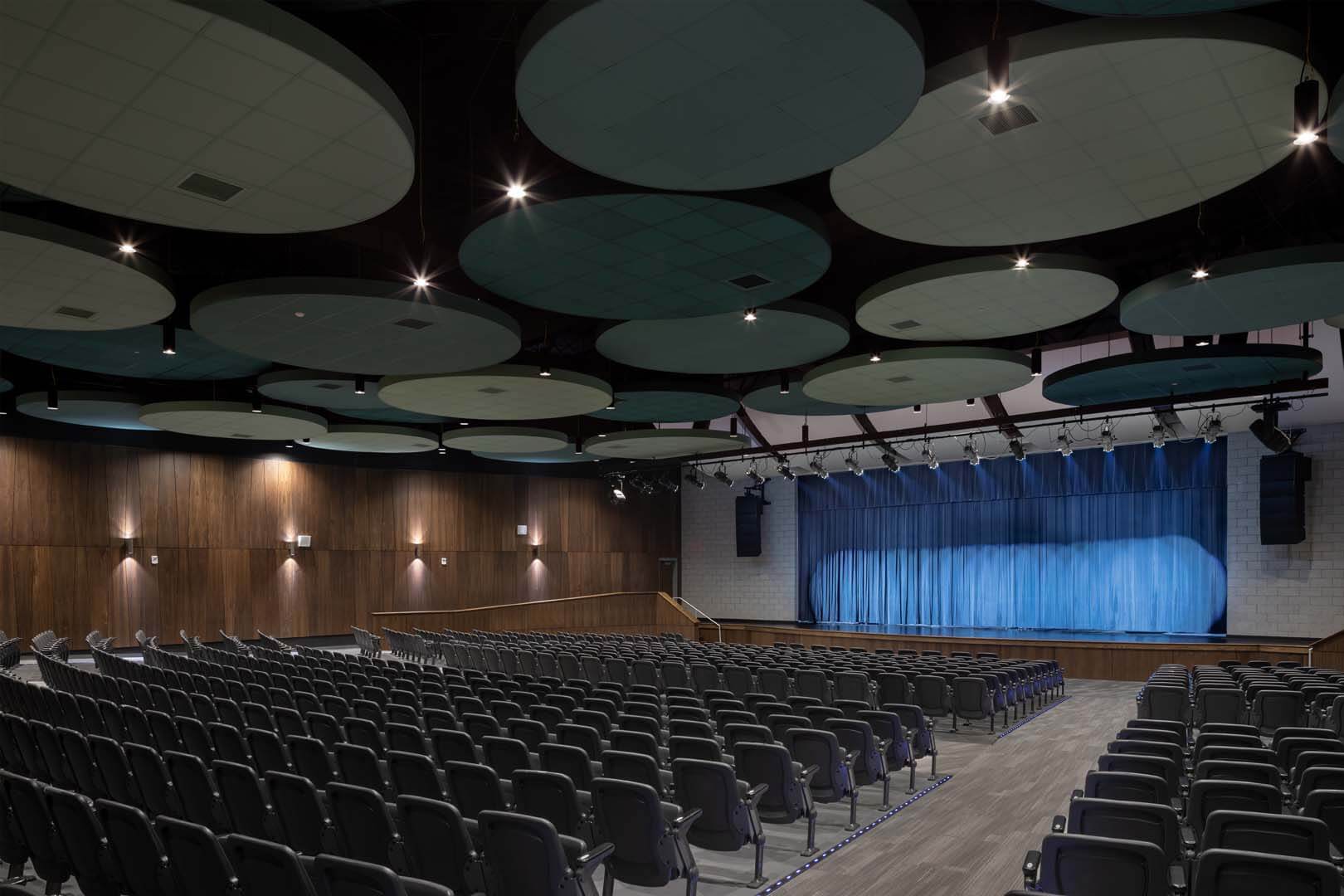 Montgomery Central High School is a significant project in rural Montgomery County, North Carolina, as it consolidates the county's two high schools into a single facility. The school's strategic location adjacent to Montgomery Community College makes it a central educational hub for the town of Troy, accommodating approximately 1,200 students.
The project received a substantial $70 million loan from the United States Department of Agriculture (USDA), making it the largest school project in Montgomery County's history. The main high school building includes a comprehensive range of spaces such as classrooms, laboratories, art and music studios, an 850-seat auditorium, gymnasium, auxiliary gym, library, and administrative offices.
A separate Career and Technical Education (CTE) building serves as an educational center shared by the Community College and the School System. This building houses specialty labs for various programs, including culinary arts, agri-science, robotics, welding machining, mechatronics, construction trades, HVAC, and nursing. Two flex labs provide adaptable spaces to accommodate future needs. Each lab is equipped with necessary services, such as bus ducts for labs with high electrical requirements. The building also includes classrooms, collaboration spaces, administrative offices, and workspaces. A rear service courtyard facilitates deliveries, exterior displays, and instructional activities that require more space than the interior labs. Second-floor corridors feature viewing windows that allow observation of activities taking place in the labs below.
The site development includes the construction of a football stadium, baseball and softball fields, practice fields, fieldhouse, tennis courts, restrooms, concessions, and field house and press boxes. These outdoor facilities enhance the overall sports and recreational opportunities for the students and the community.
The Montgomery Central High School project signifies the county's commitment to providing a comprehensive and modern educational facility, consolidating resources and creating a dynamic learning environment for students.