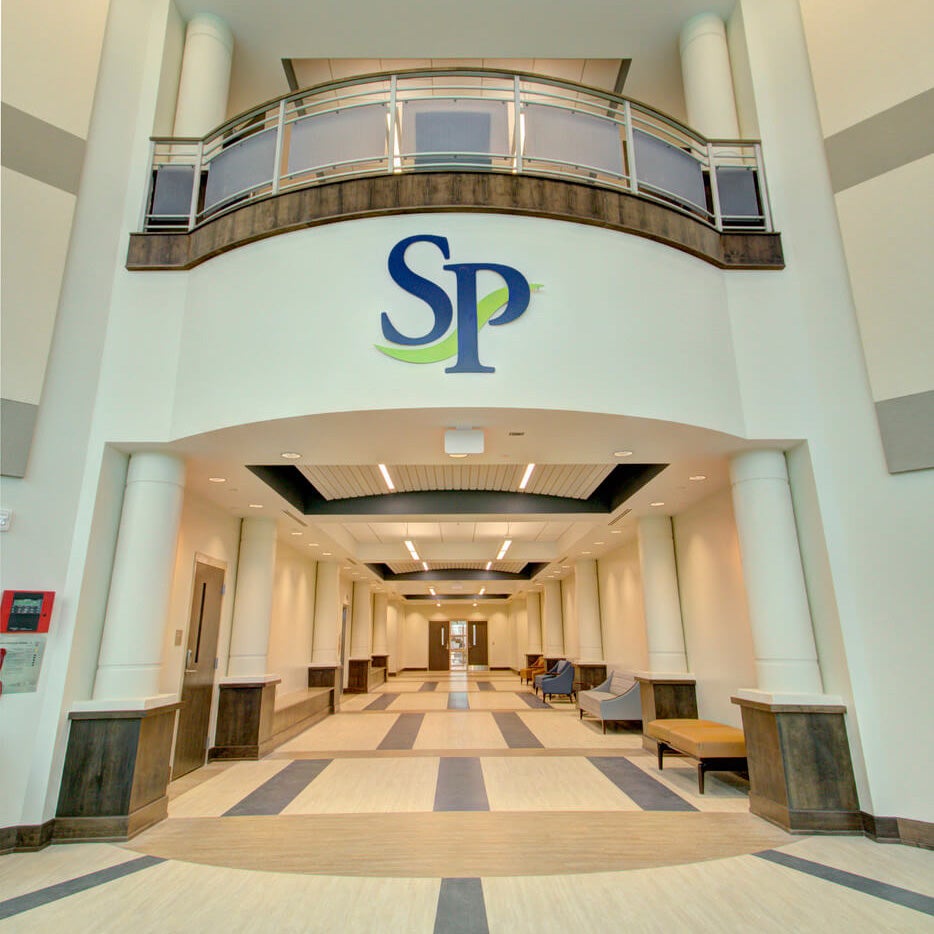 During the advanced planning phase, a comprehensive evaluation was conducted, encompassing an assessment of campus buildings, traffic patterns, parking, and local zoning requirements. Close collaboration with faculty and staff from South Piedmont Community College facilitated the establishment of program and budget goals for the campus master plan, drawing insights from visits to similar Community Colleges in North Carolina. The success of the advanced planning study played a vital role in securing funding for the subsequent design phase of the project.
Positioned in alignment with the main campus entry, this distinctive building serves as the cornerstone for future phases of the master plan. The building's program encompasses Biology and Microbiology classrooms and labs, computer labs, Student Services that include Basic Skills and Developmental Education labs, the campus Bookstore, Cafeteria Space, as well as housing the President's Office and associated support spaces.
In line with new sustainability requirements, the project incorporates a range of measures aimed at conserving energy. These initiatives include the implementation of efficient HVAC systems and water conservation strategies.