This project plays a crucial role in addressing the shortage of skilled workers in the construction trades, not only in the region but nationwide. By providing dedicated classroom and hands-on lab space for various trades such as carpentry, masonry, HVAC, plumbing, and electrical programs, the facility helps to fill the regional gap in Western North Carolina.
Strategically located at the front of the campus and visible from the main entry, the building serves as a prominent representation of the college's focus on the importance of skilled trades in the building construction industry. The design of the building emphasizes its forward-facing spaces, including a high-volume lobby entry, offices, classrooms with a capacity for ninety students, meeting and study spaces, and office areas.
The lab spaces dedicated to each trade are intentionally designed to be open and visible from a public corridor, allowing visitors to witness the activities and hands-on work taking place. Each lab space also provides a physical connection to the outdoors, facilitating outside work, with features like a specially designed outdoor HVAC Lab.
A future phase-two of the project is planned, which will involve the addition of a large construction lab at the rear of the building. This expansion will physically bring together all the different trades under one roof, allowing for the construction of a complete residential house, further enhancing the students' learning experiences.
Special attention was given to the building's detailing to express the building trades. The unique brick façade patterning, extensive use of metal paneling, dramatic roof slopes, and intentionally visible building systems all contribute to creating a learning environment that fosters engagement and provides students with valuable learning opportunities.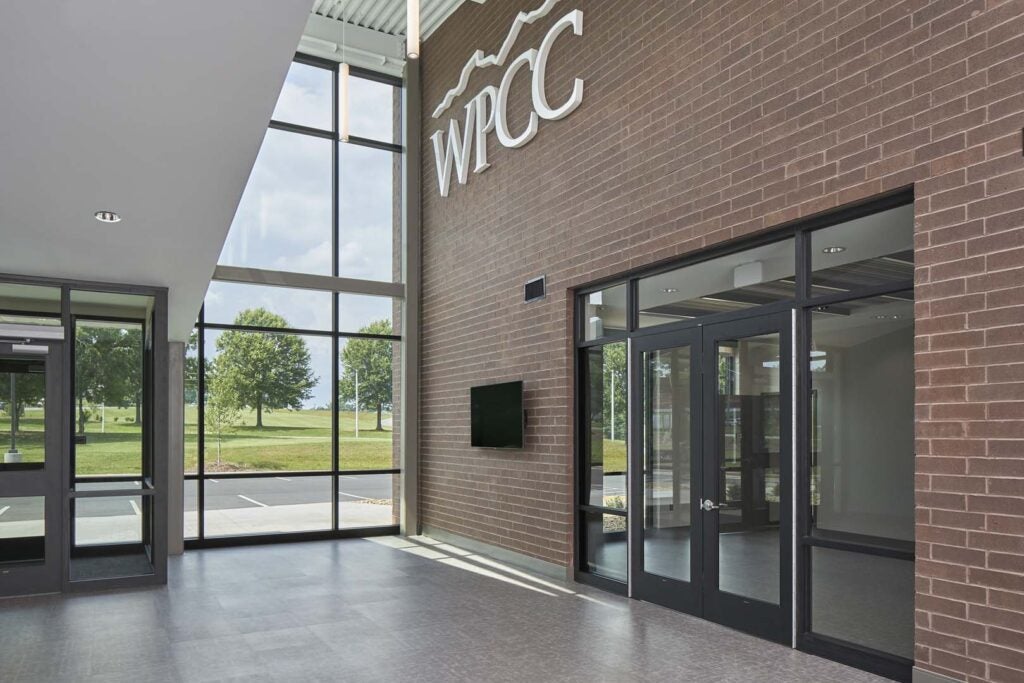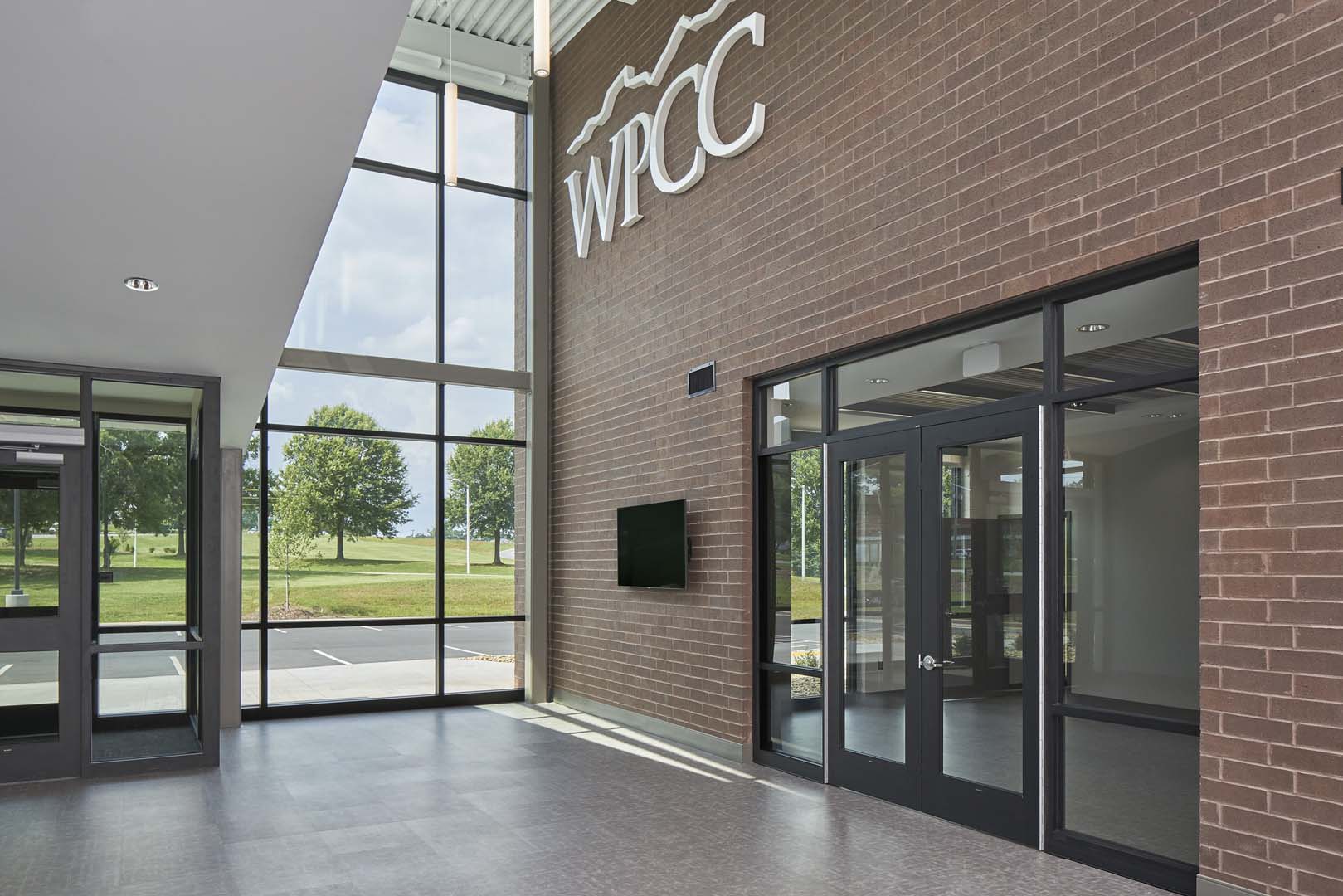 The project was delivered as a Design-Build project, with close collaboration between the team and the NC State Construction Office to streamline the design phases and expedite the project timeline. Additionally, a significant portion of the funding for the project, amounting to $1.6 million, was secured through a grant from the Gold Leaf Foundation. This investment aims to increase economic opportunities for the community in Western North Carolina, helping to meet the demand for skilled workers and support the growth of the construction industry in the region.