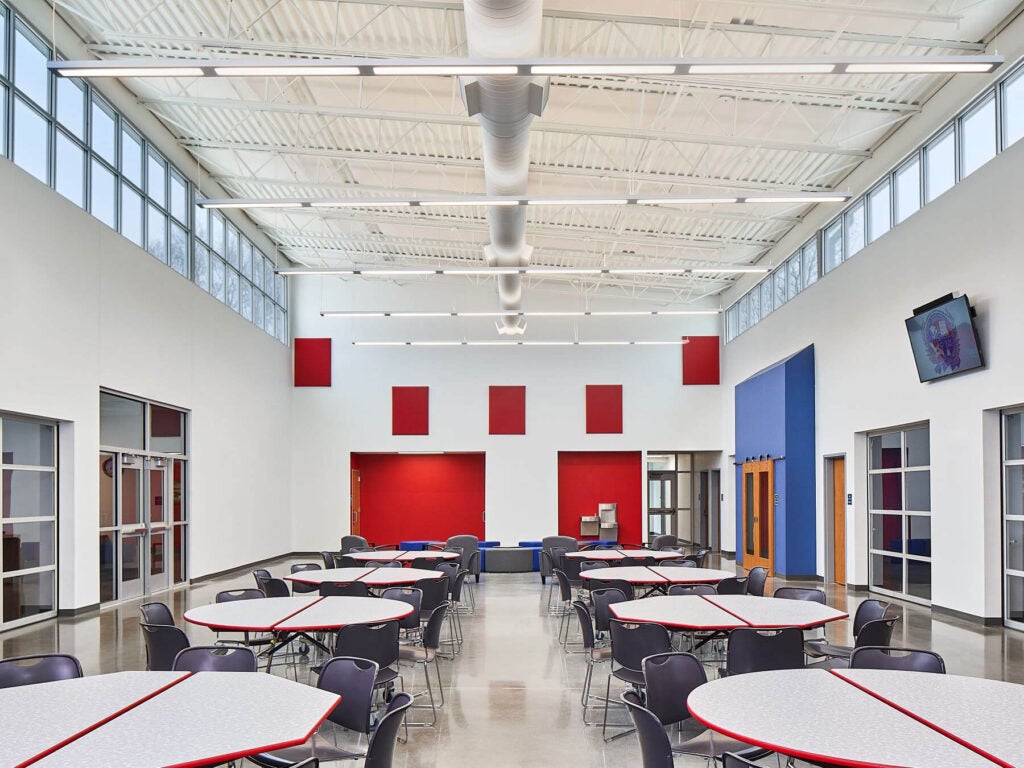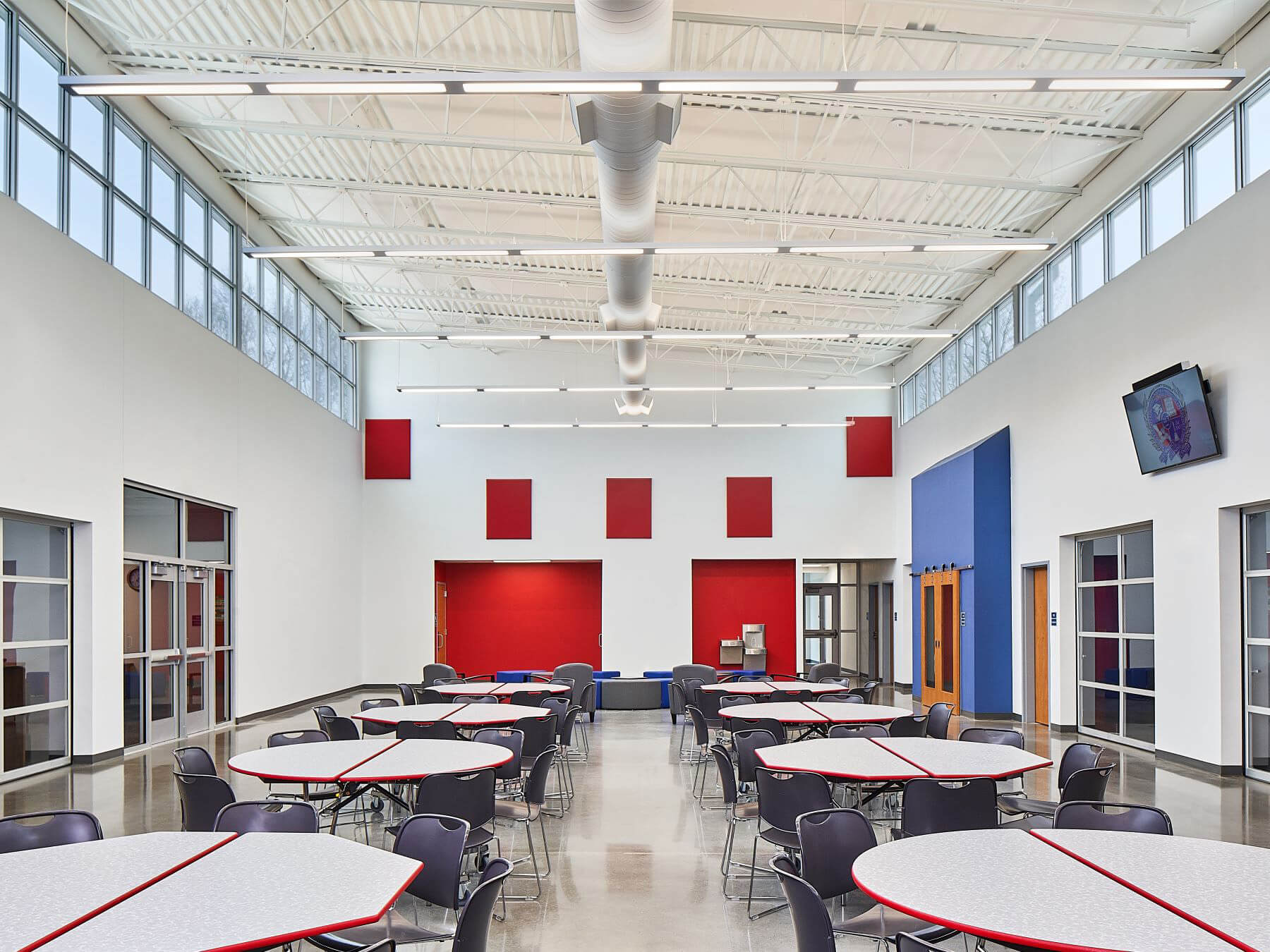 The high school in Cabarrus County, NC is designed to serve a specialized population of 150 students with a focus on dropout prevention and student achievement. The school takes a blended approach to student learning, offering small class sizes and individualized programs to support the educational goals of each student.
The design of the school revolves around a central daylit core, which serves as a hub for social interaction and group study. Classrooms are organized around this core and are equipped with roll-up doors to encourage open collaboration and flexibility in teaching methods. Additionally, huddle rooms with barn doors provide private spaces for small group discussions or individual work. The layout of the school ensures that food service functions are conveniently located near the core for easy access while remaining hidden from view.
To bring this project to life, Cabarrus County Schools chose the Design/Build delivery method for the first time. This approach involved creating a collaborative team that closely engaged with the end users and other stakeholders throughout the design and construction process. The result is a state-of-the-art school that is Trauma-Skilled Certified, providing a supportive and nurturing environment for students.
By focusing on dropout prevention and individualized learning, the high school in Cabarrus County aims to empower students and help them achieve their academic potential. The design of the school reflects the commitment to creating an optimal learning environment, where students can thrive and succeed.