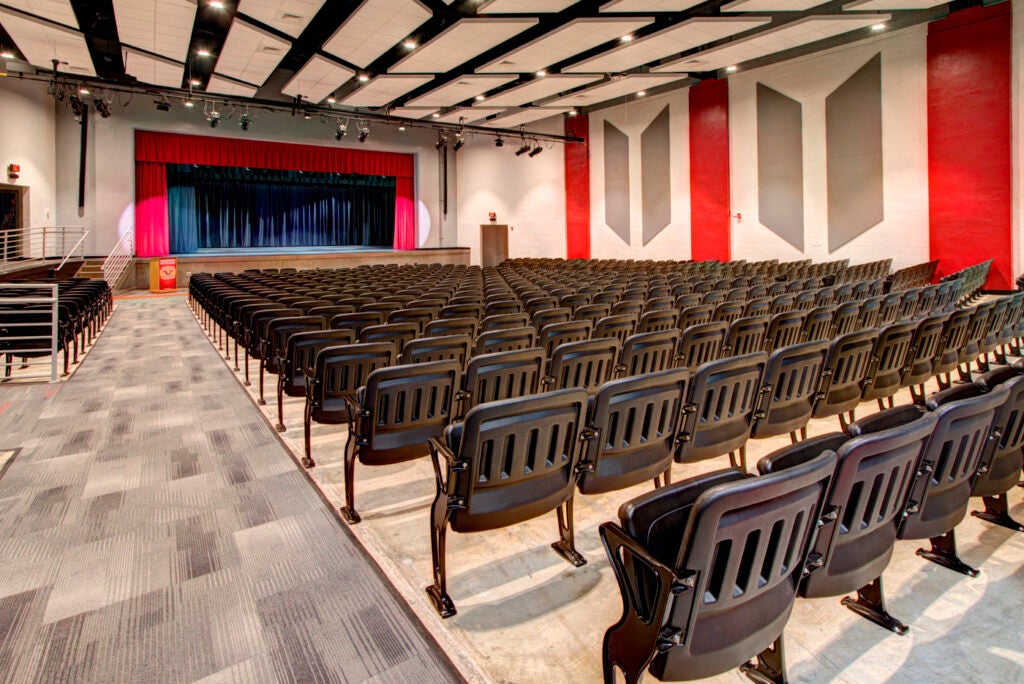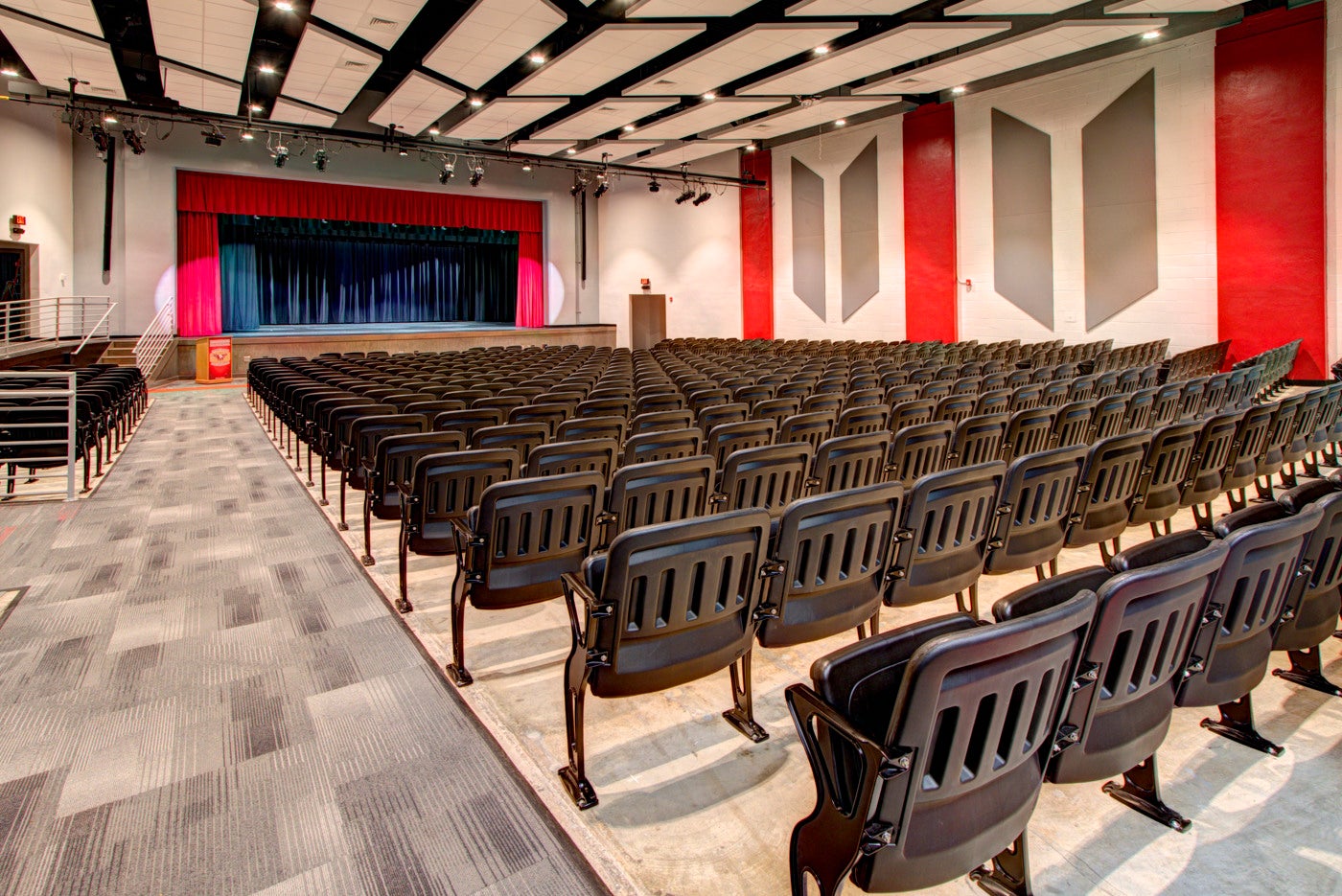 Morris-Berg Architects was brought in by Union County Public Schools to take over a project from a previous design firm that had closed their Charlotte office. The conceptual design for the project had already been completed, and it involved various renovations and additions to Monroe High School.
One of the key elements of the project was the addition of a new Career and Technical Education (CTE) classroom wing. This addition provided dedicated spaces for CTE programs and enhanced the school's ability to offer specialized educational opportunities. Additionally, comprehensive renovations were planned for the school's auditorium, including the replacement of seating, ceiling, acoustics, and lighting. The aim was to transform the auditorium into a modern and functional space that aligned with the school's historic character.
A major challenge addressed by the design team was the circulation within the existing school buildings. To resolve this, a welcoming two-story element was added to direct students and visitors to an identifiable entry point. A new elevator was also included to address accessibility challenges within the existing two-story classroom building, which previously lacked an elevator. Furthermore, a new single-loaded corridor was introduced to establish physical connections and secure pathways between two previously disconnected buildings.
Specific spaces were designed to support medical programs at Monroe High, such as Health Labs and a patient care learning space. These areas catered to the specific needs of medical education and provided students with hands-on learning experiences.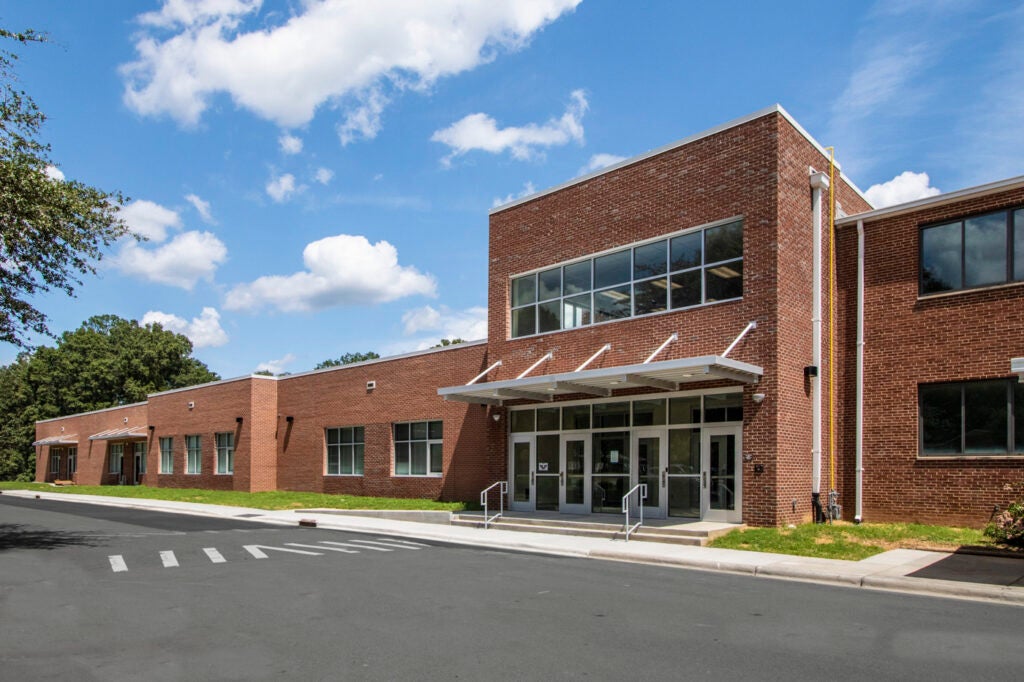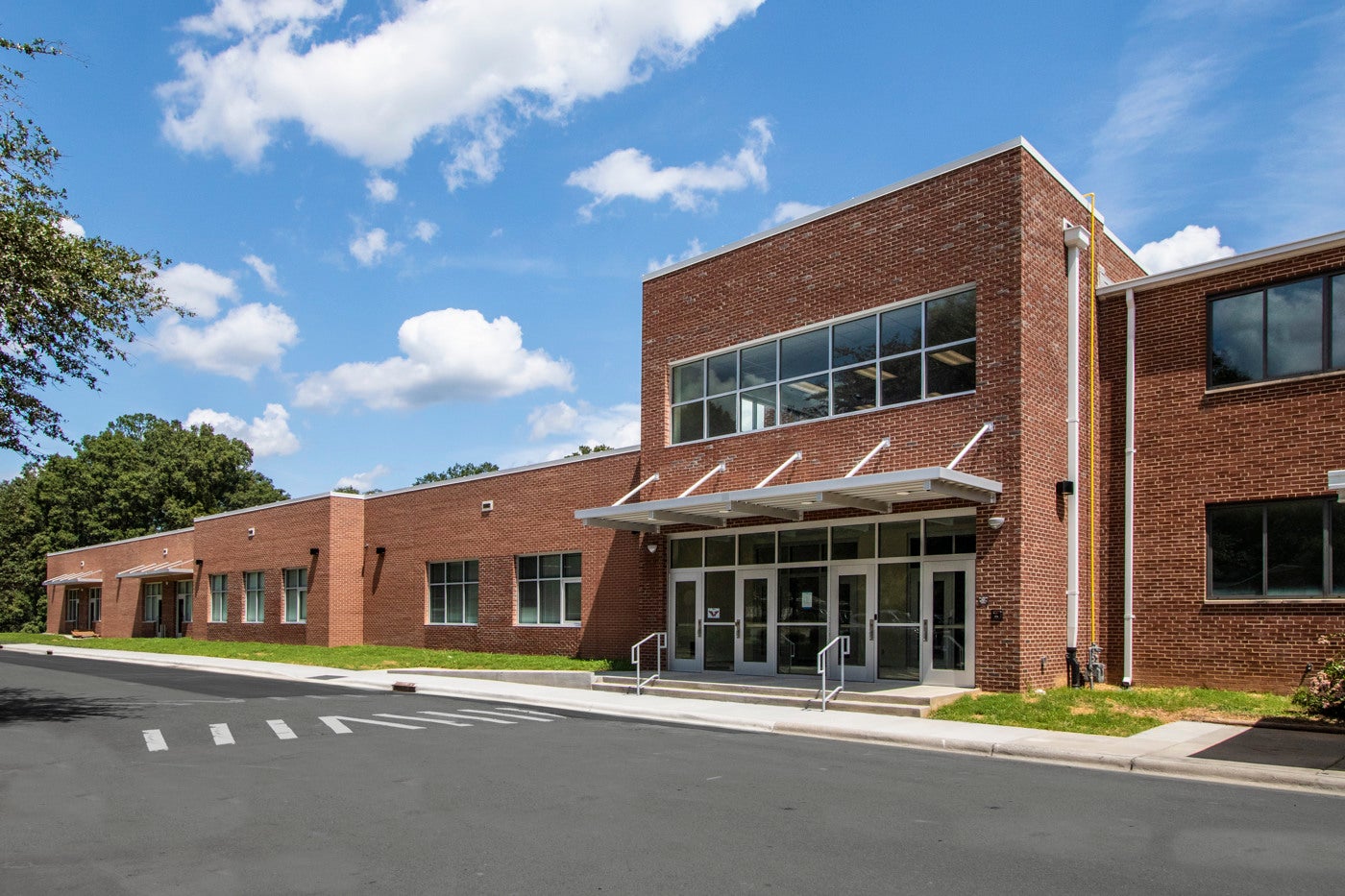 The auditorium renovations aimed to refresh the space both aesthetically and functionally. A geometric ceiling treatment and acoustical wall panels were incorporated, blending with the school's colors and historical context. The interior overhaul created a modern and visually appealing environment that met the functional requirements of a contemporary auditorium.
By taking over the project and implementing their design expertise, Morris-Berg Architects successfully carried out the planned renovations and additions at Monroe High School, ensuring that the school could provide an improved learning and performance space for its students and community.