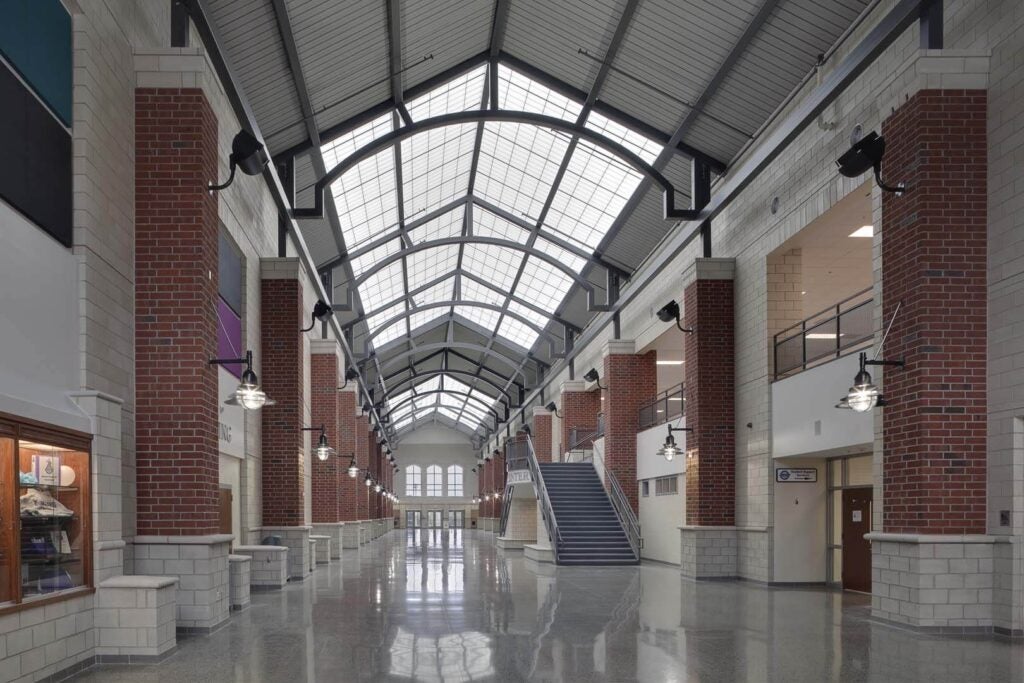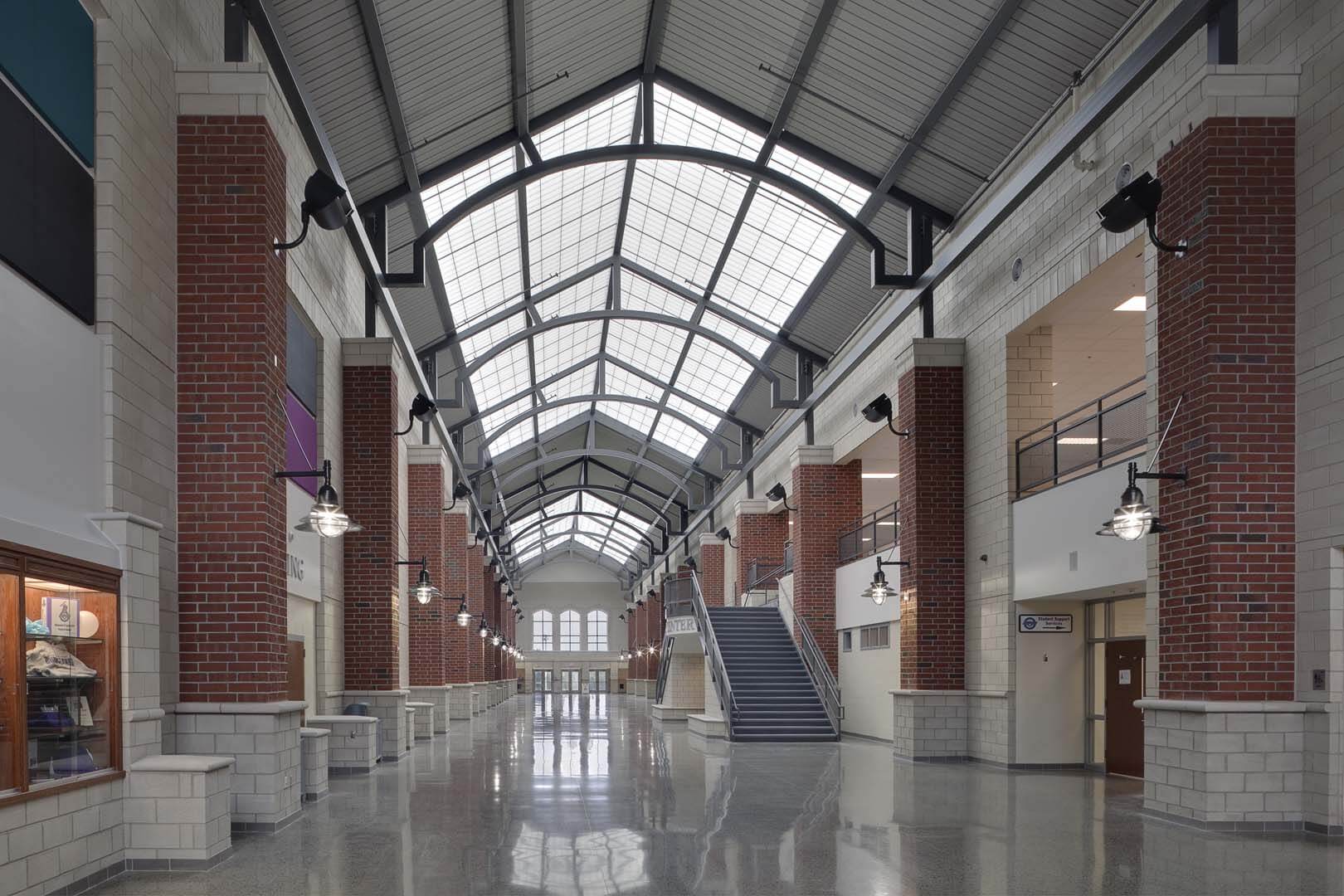 Situated on a sprawling 65-acre site adjacent to the scenic Rocky River in northwest Cabarrus County, the school campus offers an array of impressive amenities, including a football stadium and track with a seating capacity of 2,200, baseball and softball fields, a soccer field, and tennis courts.
The main building spans an expansive 232,500 square feet and features a thoughtfully designed layout. It comprises 36 general purpose classrooms, ten science labs, two biotechnology labs, 26 vocational and specialty classrooms, dedicated art and music studios, a 650-seat auditorium, a spacious gymnasium, an auxiliary gym, a cafeteria with a fully equipped kitchen, as well as various offices and support spaces.
At the heart of the High School, a generous Lobby/Commons area serves as the main entrance and provides a welcoming space for after-hours functions in the northern section of the school. This arrangement allows for simultaneous public access to the large assembly areas, while ensuring the security and privacy of the classroom and office areas.
Morris-Berg Architects have integrated several sustainable design elements into the project. These include ample daylighting in the expansive common areas, rainwater harvesting systems, energy-efficient roofing, extensive use of recycled materials, enhanced stormwater detention, and the incorporation of waterless urinals.
Remarkably, the design work was completed in less than nine months, including a separate bid package for site work, and the construction phase was finished ahead of schedule. In recognition of its excellence, the project was honored with the Star Award by the Construction Professionals Network of North Carolina as the Best Construction Project of 2009.