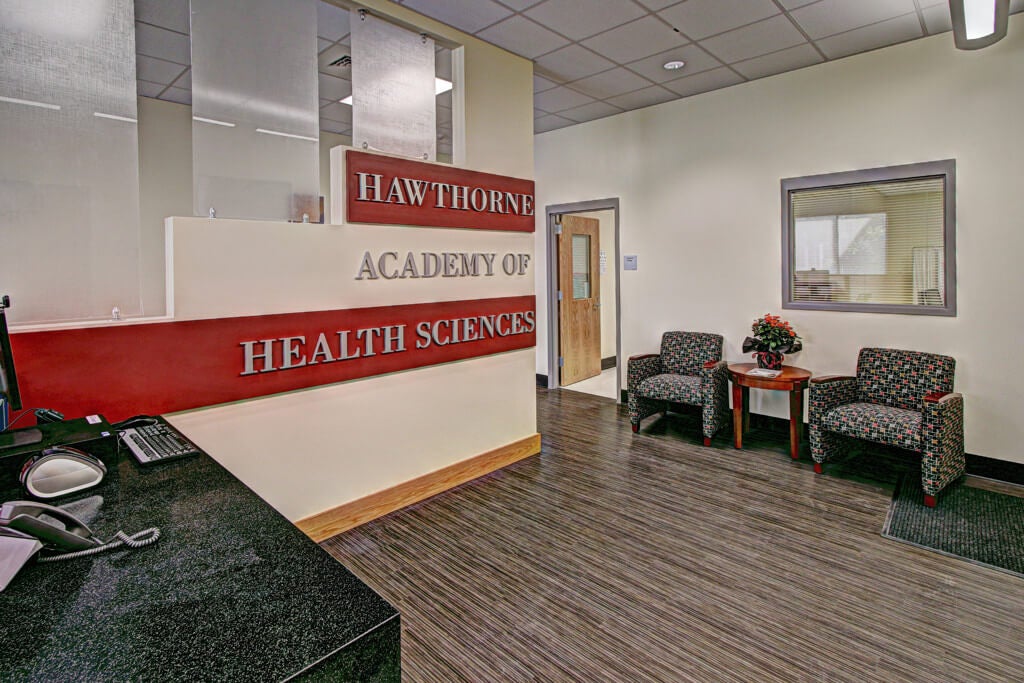 The development of Charlotte Mecklenburg schools' pioneering magnet healthcare curriculum involved comprehensive planning and engagement interviews with career and technical education staff. These collaborative sessions created an environment conducive to determining the necessary programmatic spaces required for the Health Sciences program.
Situated on a historically significant site with buildings dating back to the 1940s, this project involved the transformation of an unused school into Charlotte's first medical magnet program, designed to accommodate 800 students. The existing three-story classroom wing underwent a retrofitting process, where it was stripped down to its structural components and repurposed to house classrooms, science labs, and computer labs. Overcoming the challenge of multiple elevations in the existing buildings, an enclosed courtyard was created, providing full accessibility and cohesive landscaping to enhance the aesthetic appeal of the campus.
Extensive renovations and replacements were carried out throughout the existing buildings, including upgrades to the mechanical and plumbing systems, installation of a new sprinkler system, reconfiguration of interior spaces, and complete window replacement. One notable addition to the project was the establishment of a Learning Commons Center, which serves as both an informal gathering space and a dedicated area for learning, replacing the previous media center. The interior design incorporated a vibrant and bold color palette, preserving the school's generational spirit and enabling students to connect with their learning environment. Additionally, a Cyber Café was introduced, while the kitchen and cafeteria underwent a complete reimagination to enhance functionality and aesthetics.
The project's successful transformation of an underutilized facility into a cutting-edge medical magnet program demonstrates a commitment to innovative education and revitalization. By repurposing the existing structures and implementing comprehensive renovations, the school district has created a modern and engaging learning environment for students pursuing healthcare-focused education.