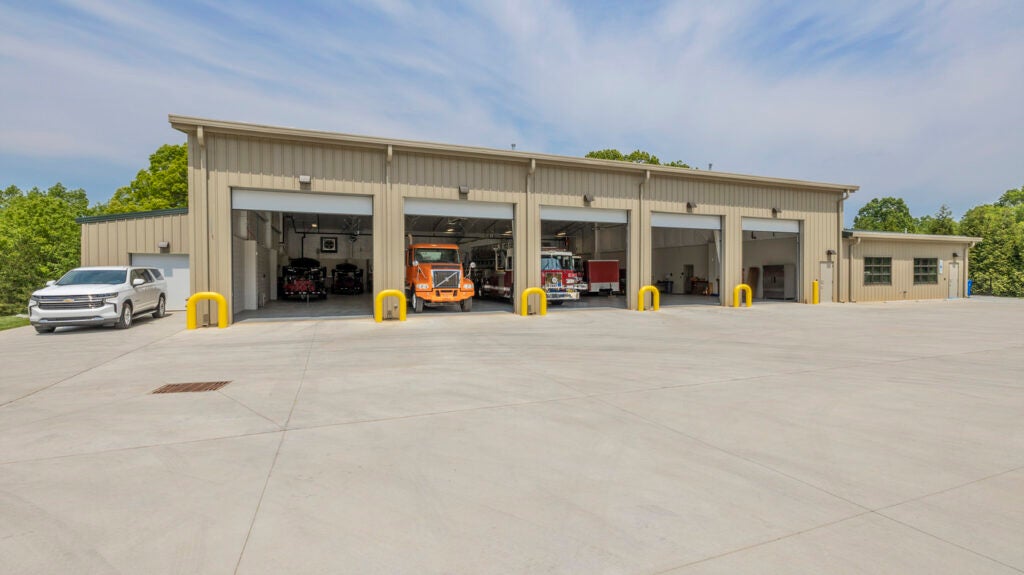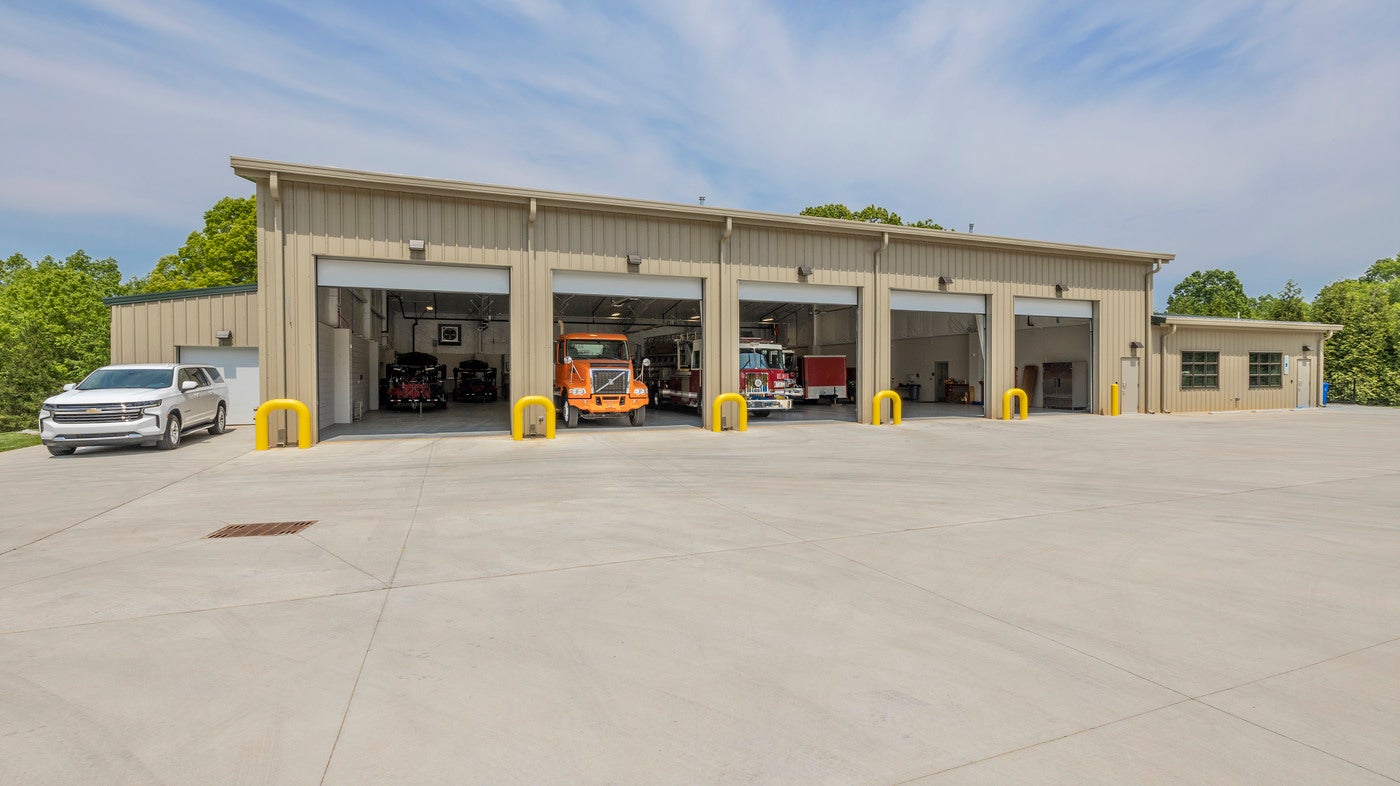 The facility in Mooresville, NC serves as a storage and training space for the town's fire department. The building is a single-story, pre-engineered metal structure that meets the growing needs of the community.
During the design process, the design team carefully reviewed various structural systems to ensure the most cost-effective approach. Considering market conditions and the availability of steel joists, a pre-engineered system was chosen as the most suitable and efficient option.
The program layout of the building is designed to optimize functionality. It includes five storage bays with overhead doors that allow natural light to enter the space through vision panels. These bays are specifically designed to house fire and rescue equipment. Additionally, the building features two enclosed offices, a training space with kitchen services, and toilets to accommodate the needs of the fire department staff.
To enhance operational efficiency, a decontamination area was incorporated into the building. This area serves as a connection point between the service bays and locker rooms, providing facilities for laundry service, showers, and emergency eye wash.
The location of the building is directly adjacent to the Town of Mooresville Operations Center. The existing burn building at the Operations Center will be retained for training purposes, further complementing the functionality of the fire department facility.
Through the design of this storage and training facility, Morris-Berg Architects successfully addressed the needs of the growing Town of Mooresville and provided the fire department with a functional, efficient, and cost-effective space to support their operations and training requirements.