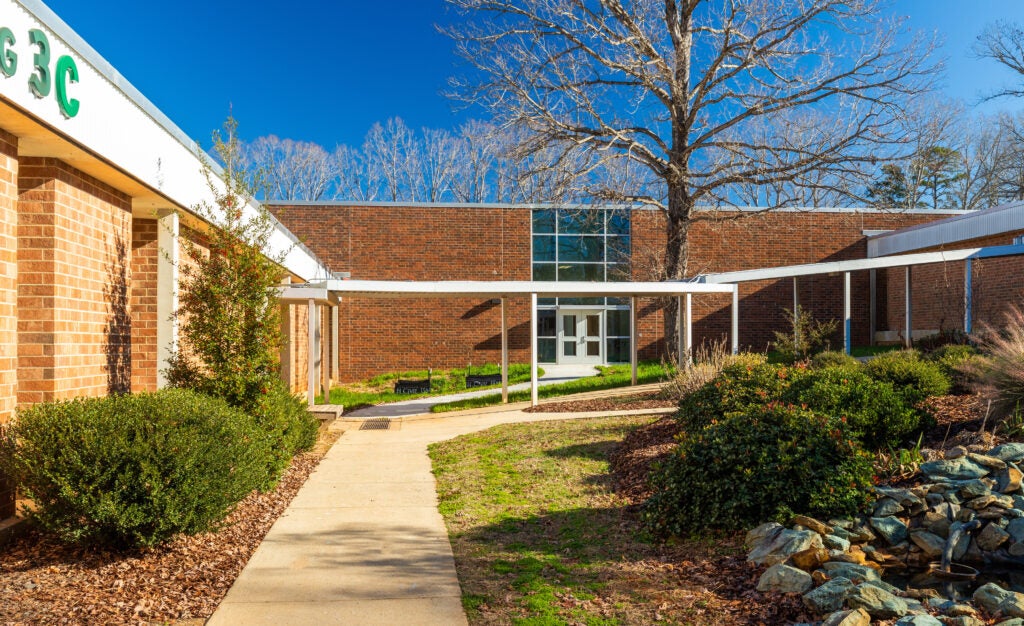 The project involved renovating the existing North Moore High School, which was originally built in 1964 and consisted of multiple separate buildings and portable classrooms. The scope of the project included improvements to the locker rooms and the construction of an addition to accommodate various facilities.
During the initial site visit, it was identified that the existing master plan had some significant concerns, including a significant grade change at the proposed addition and inadequate security measures for an open campus. To address these issues, a new solution was proposed that would not only avoid the grade change but also improve security and connect four of the existing buildings.
However, implementing this solution posed its own challenges. The four existing buildings had different floor elevations, with a ten-foot difference between Building A and Building F. To overcome this, a corridor was designed to link these buildings together using ramps to transition between the level changes. While the majority of the 15-foot drop-off in the northern corner was avoided, there remained a steep grade change near the new entrance close to the auxiliary gym. This challenge was addressed by creating a lower level that would serve as the main mechanical room and provide additional storage space.
Despite these challenges, the design was successful in meeting all the program needs of the school system, including the addition of a wrestling room, while remaining within the allotted square footage and improving security. The project enhanced the functionality and connectivity of the school campus, providing updated facilities such as the auxiliary gym, weight and wellness room, science labs, nursing lab, exceptional children room, and classrooms to replace the portable classrooms.
Overall, the renovation and addition project improved the existing North Moore High School by addressing key concerns, optimizing the use of space, and enhancing security measures, ultimately creating a more efficient and cohesive learning environment for the students and staff.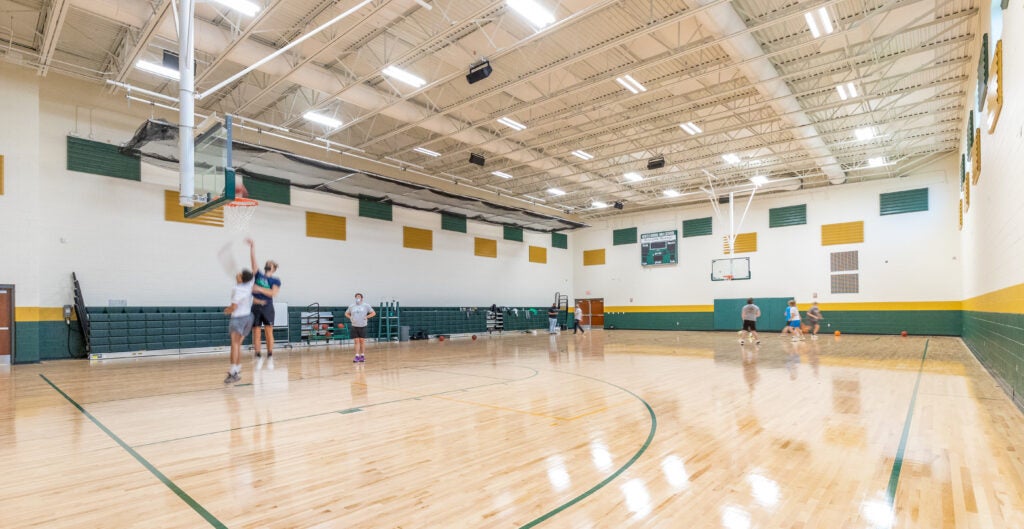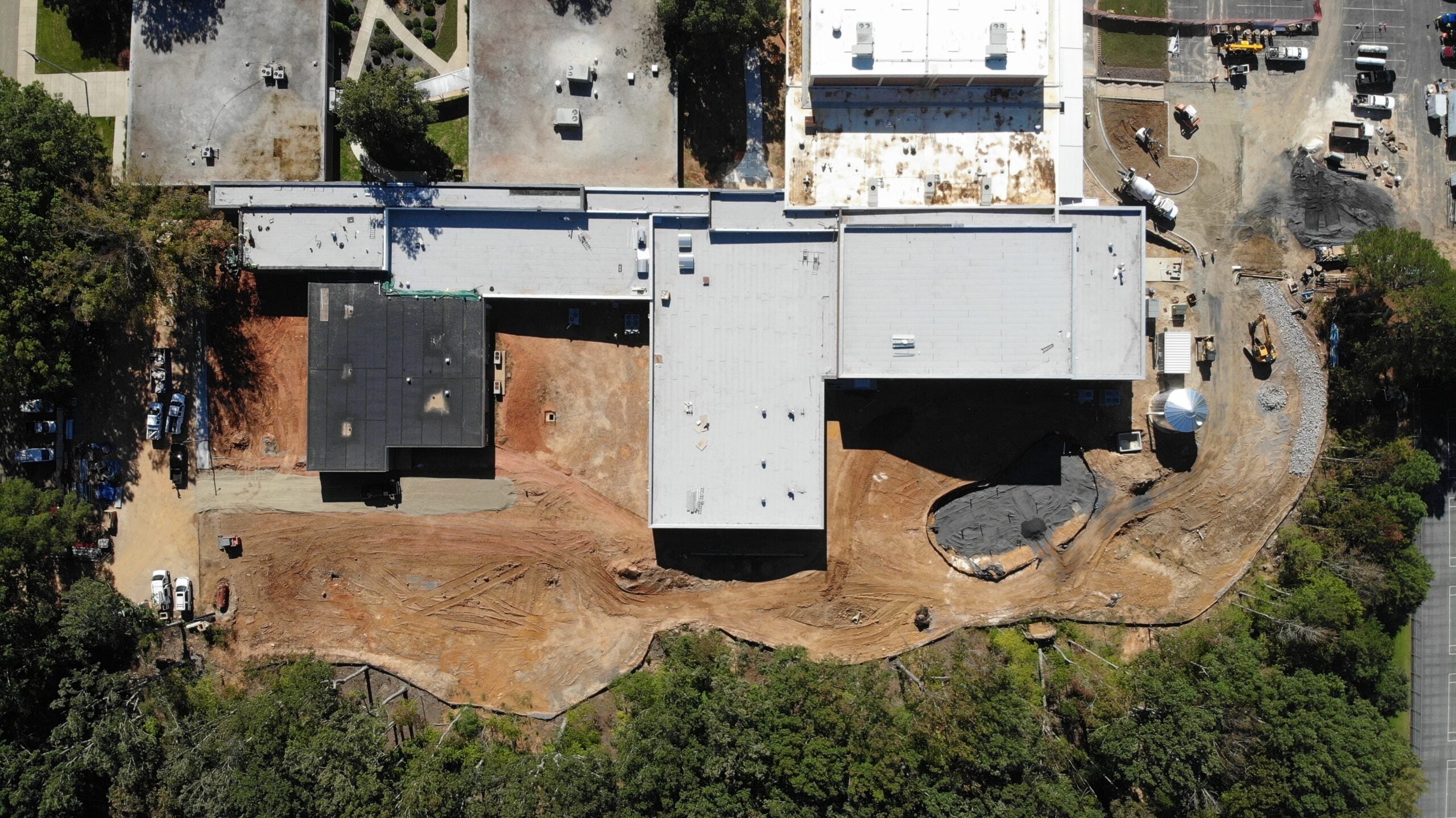 After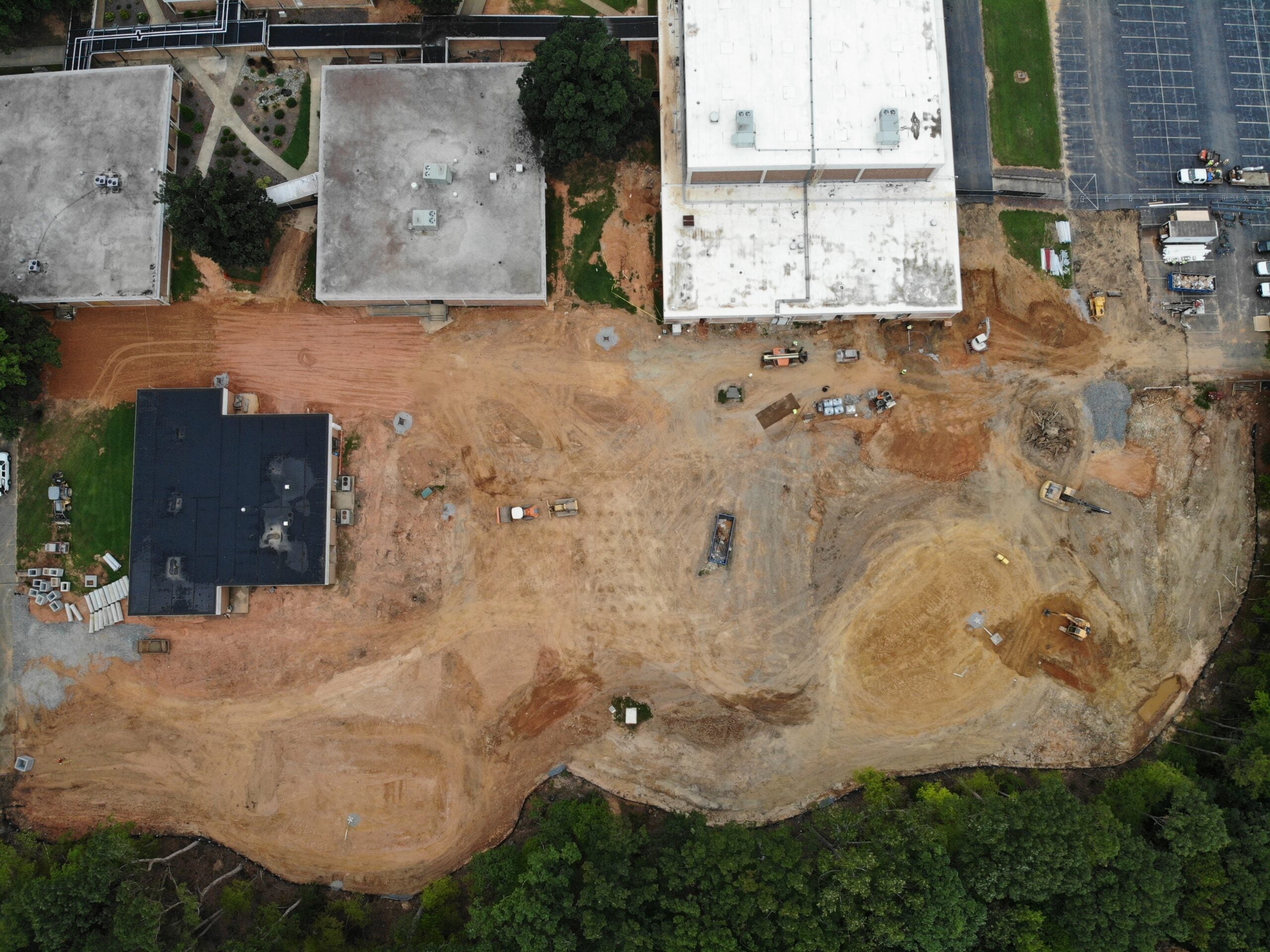 Before