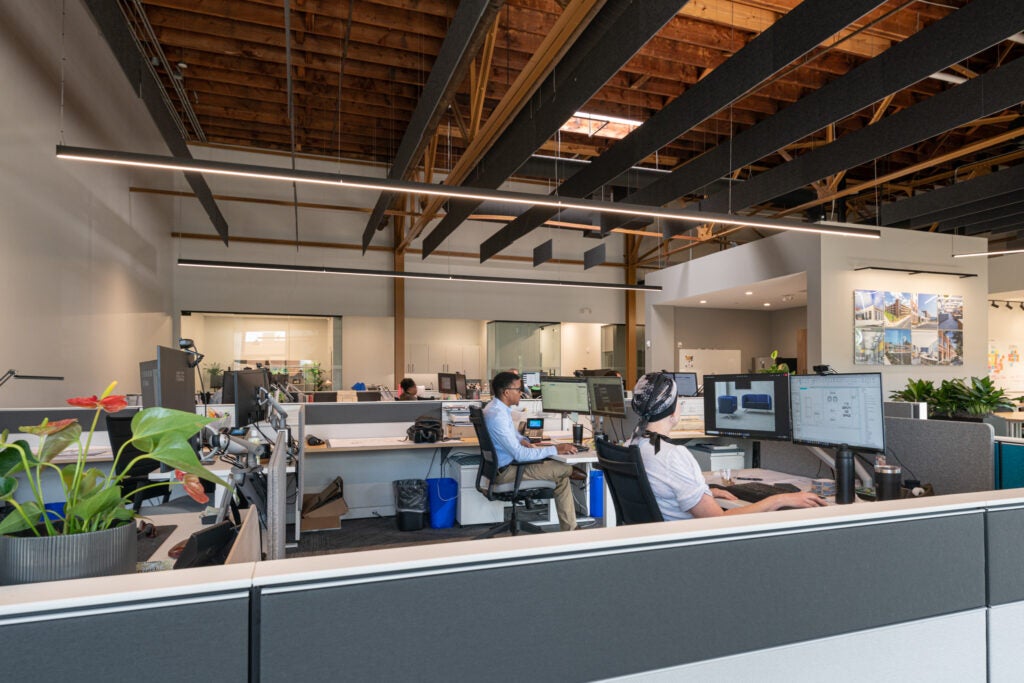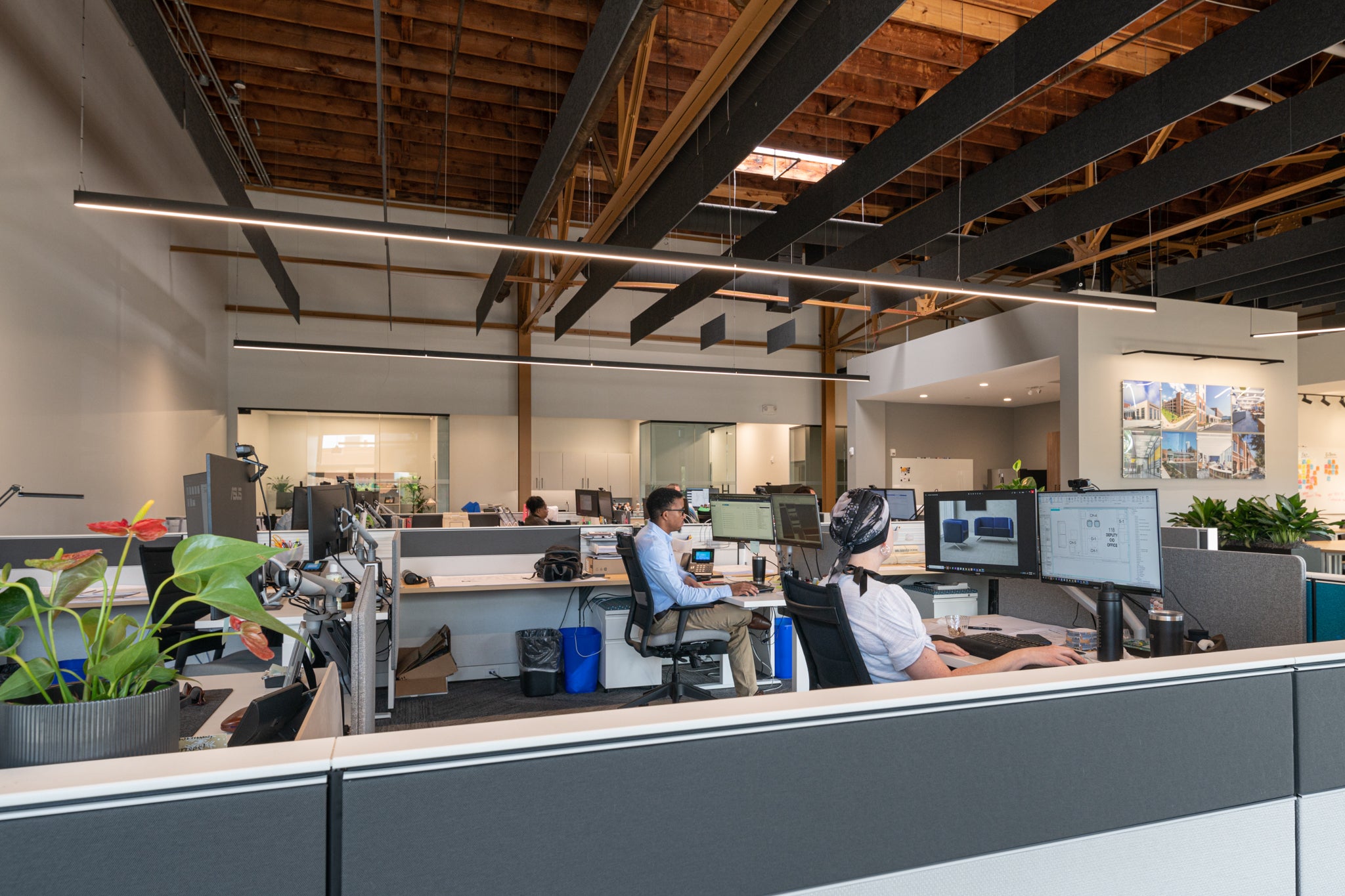 In 2022, Morris-Berg Architects embarked on a search for a new office space that would align with their progressive workspace needs, fostering an open, inviting, and contemporary environment. After exploring various locations, the firm selected a converted warehouse in the vibrant Lower Tuck district of West Charlotte. The 6,000 square foot space was thoughtfully designed to prioritize daylighting, collaboration, and social interaction.
The layout of the office encourages fluid movement, allowing staff to interact in unique work environments, ranging from enclosed spaces to open areas. Furniture selections were made with an emphasis on supporting health and well-being. The studio is centered around a social kitchen hub, where work and friendly conversations seamlessly blend.
Communication is facilitated with multiple options for taking calls, from enclosed glass phone booths to fully-enclosed offices and even an outdoor patio space. This setup ensures that staff can find the perfect spot for focused conversations.
The strategic location of the new office space aligns with the firm's values and goals, as it is situated among other like-minded companies and in an area that offers diversity in its offerings.
A neutral color palette sets the stage for a harmonious workspace, complemented by gold tones integrated into light fixtures and flooring, adding a touch of elegance.
The office features demountable glass partitions, reinforcing the open concept and promoting a sense of togetherness among all staff members.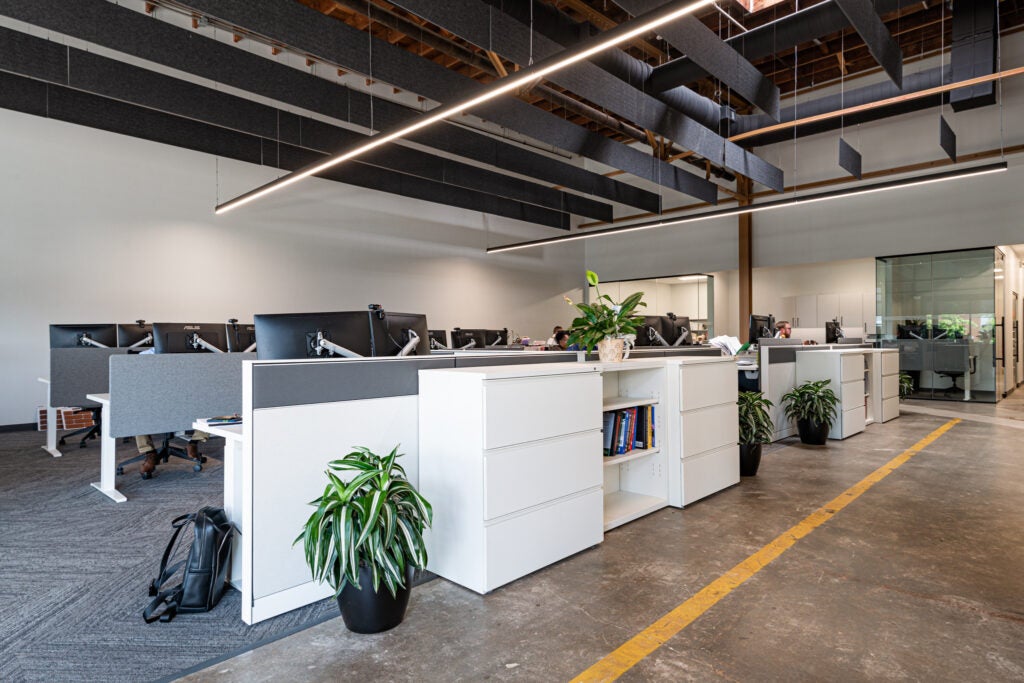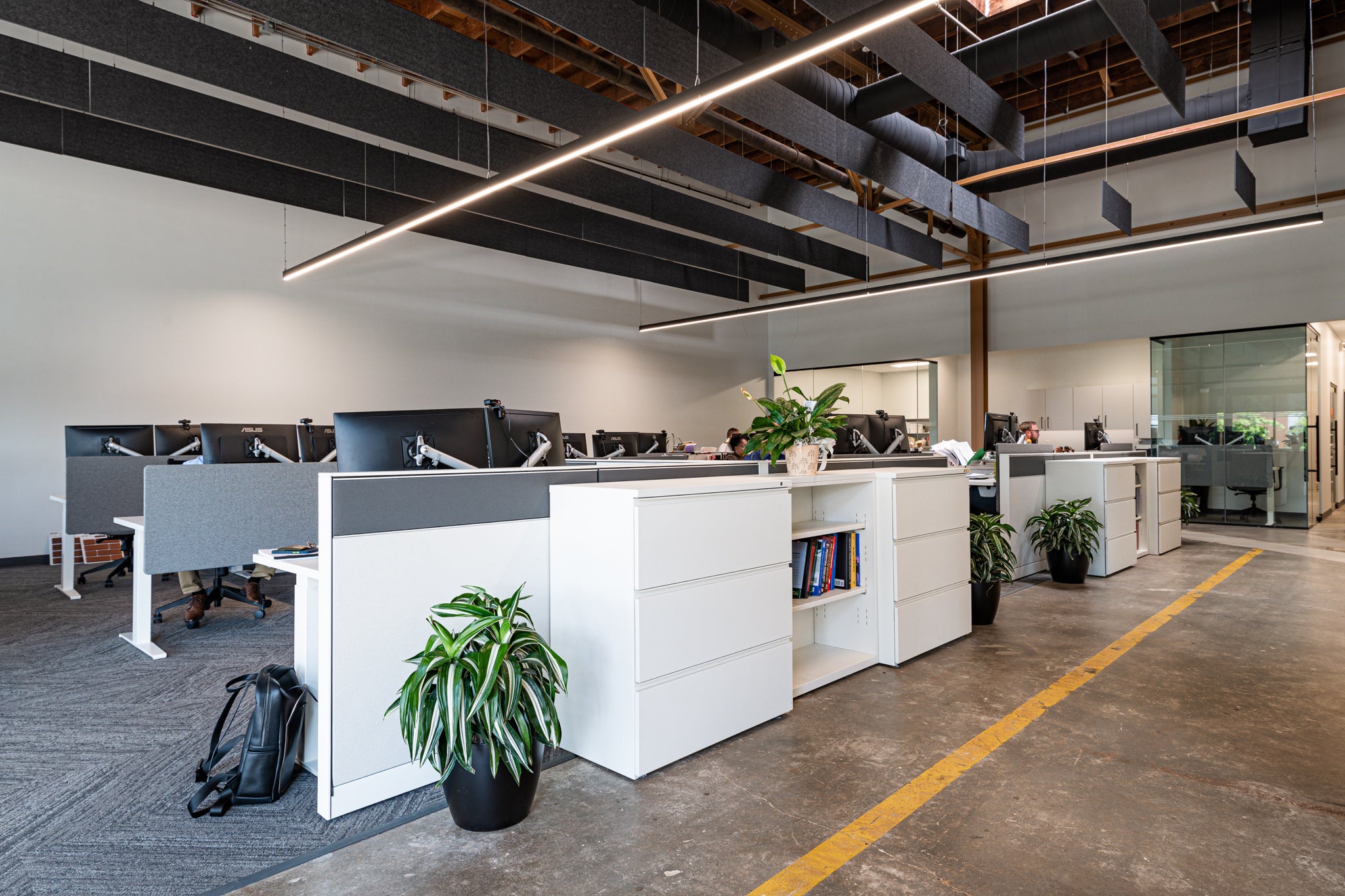 Since the move, the firm is more vibrant, and the emphasis on collaboration and efficiency at Morris-Berg Architects has grown stronger. The new office space has not only met their progressive workspace needs but has also revitalized the team's creativity and camaraderie.