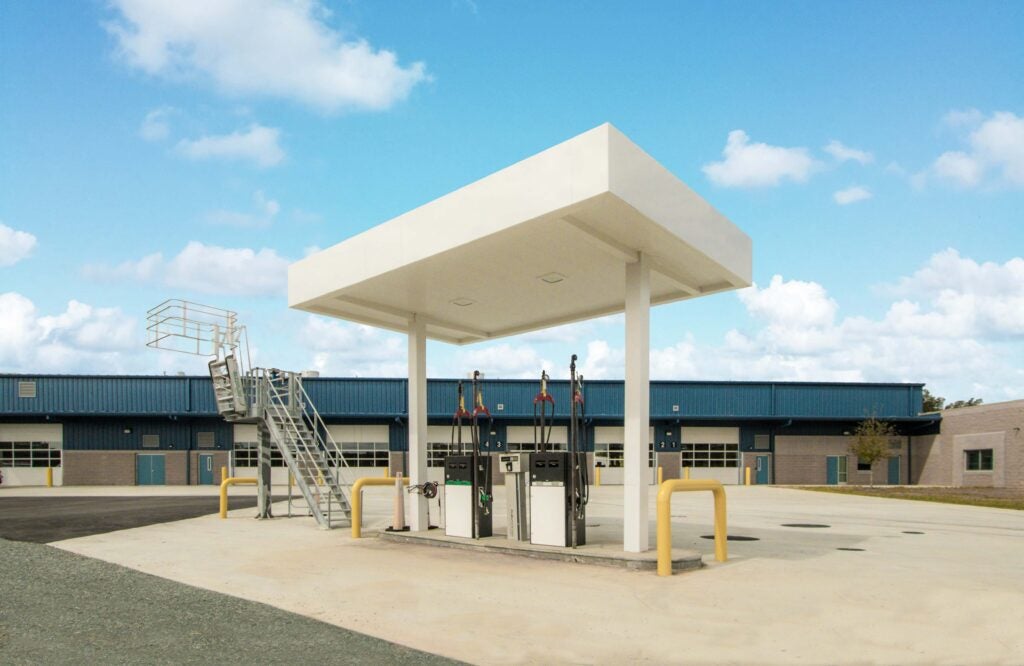 UCPS Transportation Center caters to the needs of North Carolina's sixth largest public school system by providing essential services that prioritize student safety. As the demand for reliable bus transportation grows, the facility is equipped to meet the challenges with an expanding fleet, increased staffing, and a need for additional space.
The building boasts twelve pass-through service bays featuring portable lifts and fluids delivery systems, ensuring swift and efficient maintenance operations. To optimize functionality, a two-ton bridge crane with a separate structure facilitates the smooth movement of materials between storage bays and service areas. With dedicated areas for tire storage and a specialized lift bay for tire replacement, it seamlessly servicing services buses. The state-of-the-art facility includes a machining shop and an automatic bus wash equipped with steam cleaning capabilities, ensuring that your fleet is always in top condition.
In addition to the mechanical spaces, the thoughtfully designed facility also encompasses open and private offices, break rooms, training rooms, and locker rooms that cater to the needs of our dedicated Transportation Department. Recognizing the importance of maintaining clean and dirty spaces in a multi-use office and shop facility, break rooms and toilets are strategically broken in two distinct zones. This deliberate separation ensures a clear distinction between the forward-facing offices and the back-of-house shop spaces, promoting efficiency and hygiene throughout the facility.
Spanning across a vast 56-acre site, the facility accommodates the parking needs of over three hundred buses in addition to ample parking space for public and staff parking. A dedicated fueling operation, complete with a canopy, offers both diesel and unleaded fuel through underground tanks. A bulk system efficiently supports tanker trucks throughout the county, ensuring seamless fuel distribution.