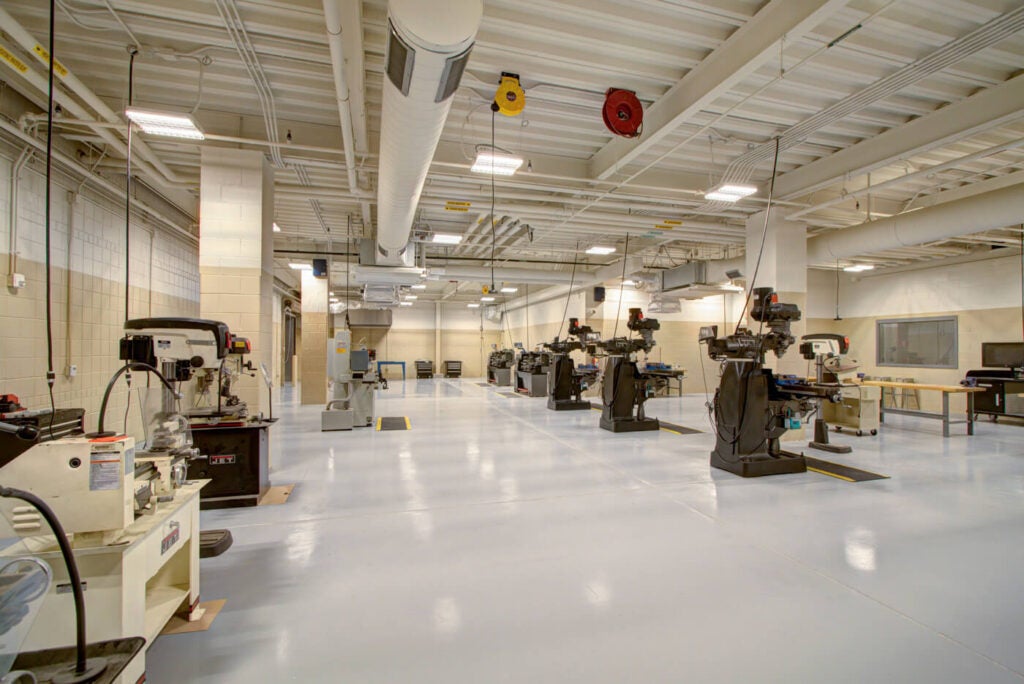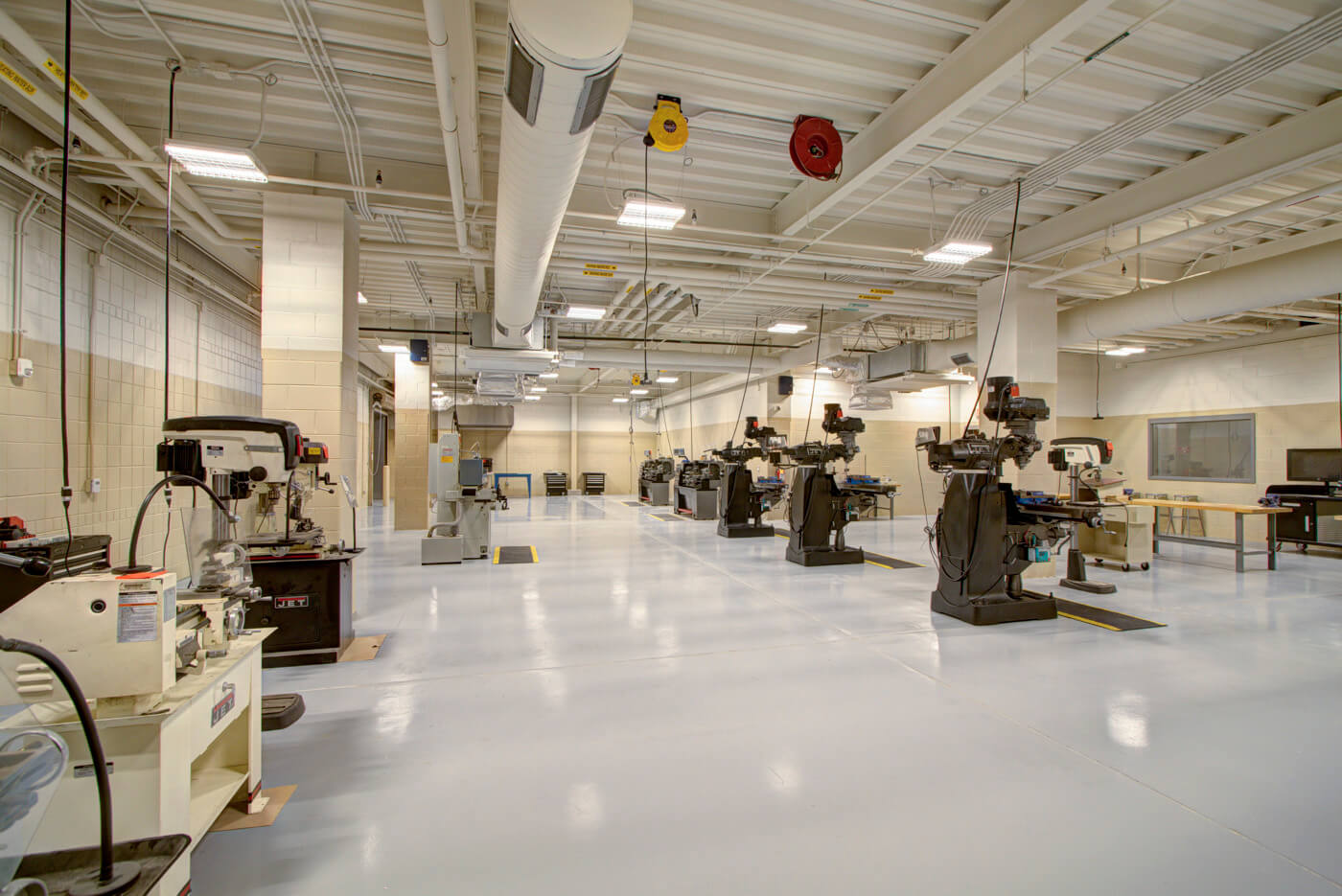 The adaptive reuse building project spanned eight years and six phases of design and construction, transforming a donated beer distribution facility into a satellite campus for advanced technology training in Union and Anson Counties.
The project began with an extensive planning process, during which the team collaborated closely with the College to determine the specific needs and develop a phased approach. The first phase focused on creating an advanced machining lab and economic development offices. In the second phase, a welding lab and fabrication space were added to support the expansion of the program. This phase also included additional projects such as office and toilet renovations.
The final phase of the project involved infilling a second floor within the existing two-story space at the rear of the building, which was previously used for refrigerated storage. The design of this phase utilized a steel-framed, self-supported structure that made use of the existing pre-engineered metal building as the envelope for the expanded programs. Multiple openings were cut into the existing exterior walls, and a new entrance was created from the central corridor, featuring a monumental stair that connected to the central student commons.
The central corridor provides visibility into the various lab spaces, including manual machining, HVAC, and fire training labs, which are located on the first floor. Support classrooms are also included on the first floor. On the second floor, flexible classroom spaces were created to address the main campus's deficit of teaching spaces while also serving as a multipurpose gathering area.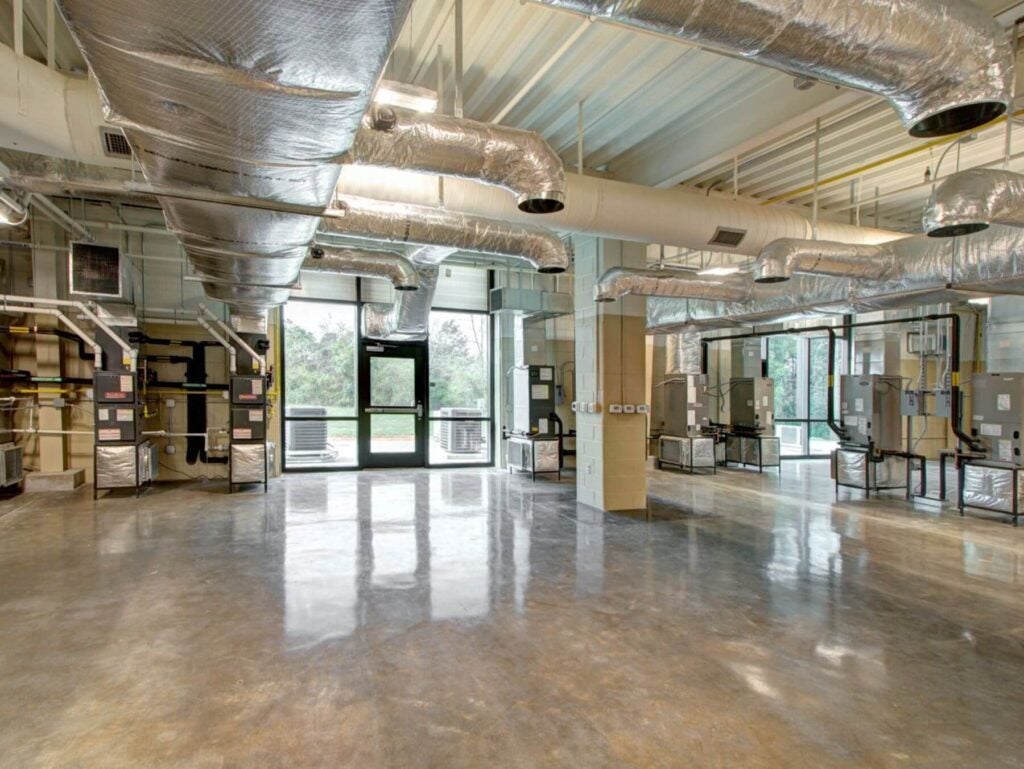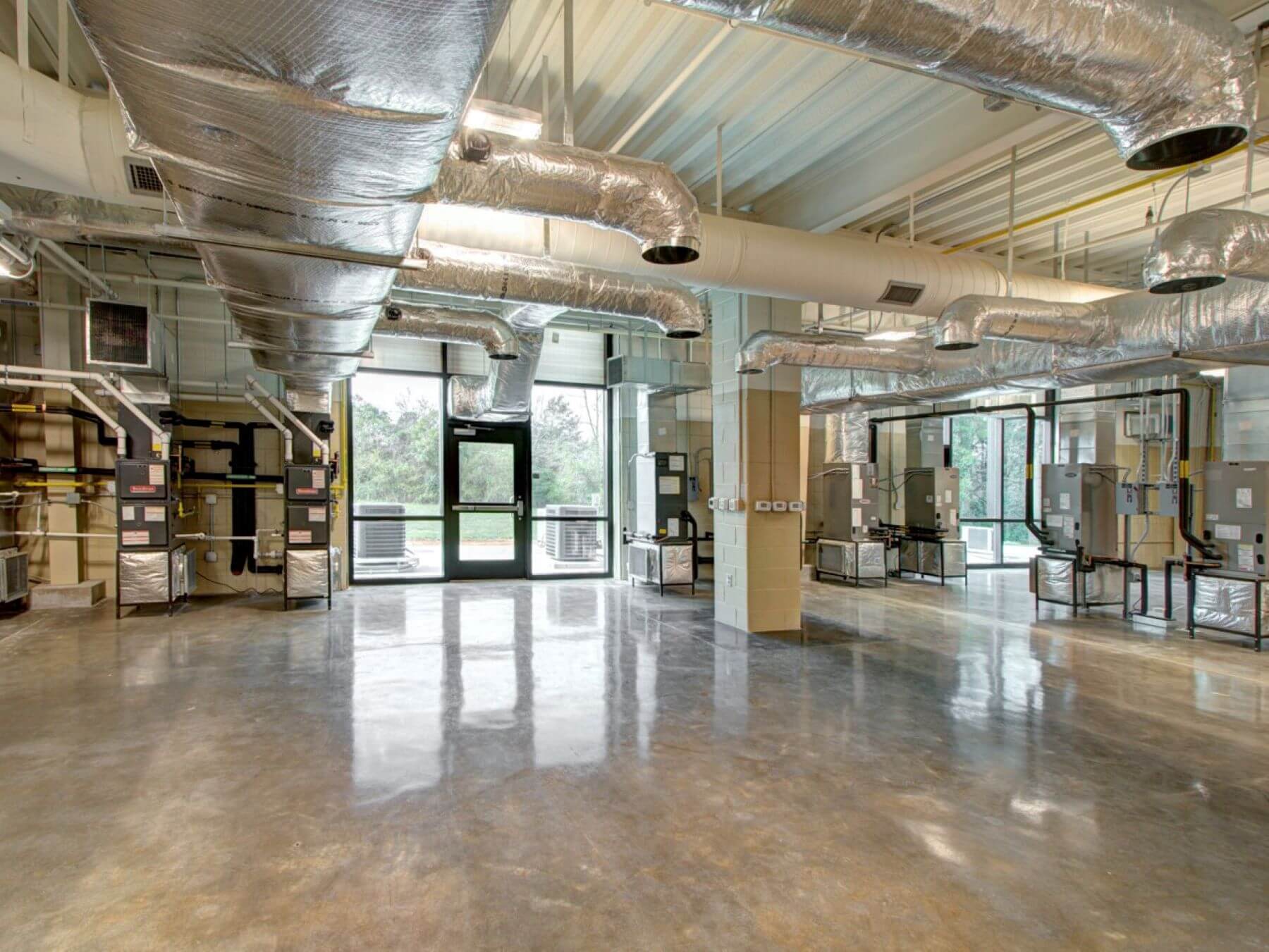 Overall, the adaptive reuse project transformed the donated beer distribution facility into a modern satellite campus that provides advanced technology training. The design utilized the existing structure while incorporating new elements to meet the specific programmatic needs of the college.