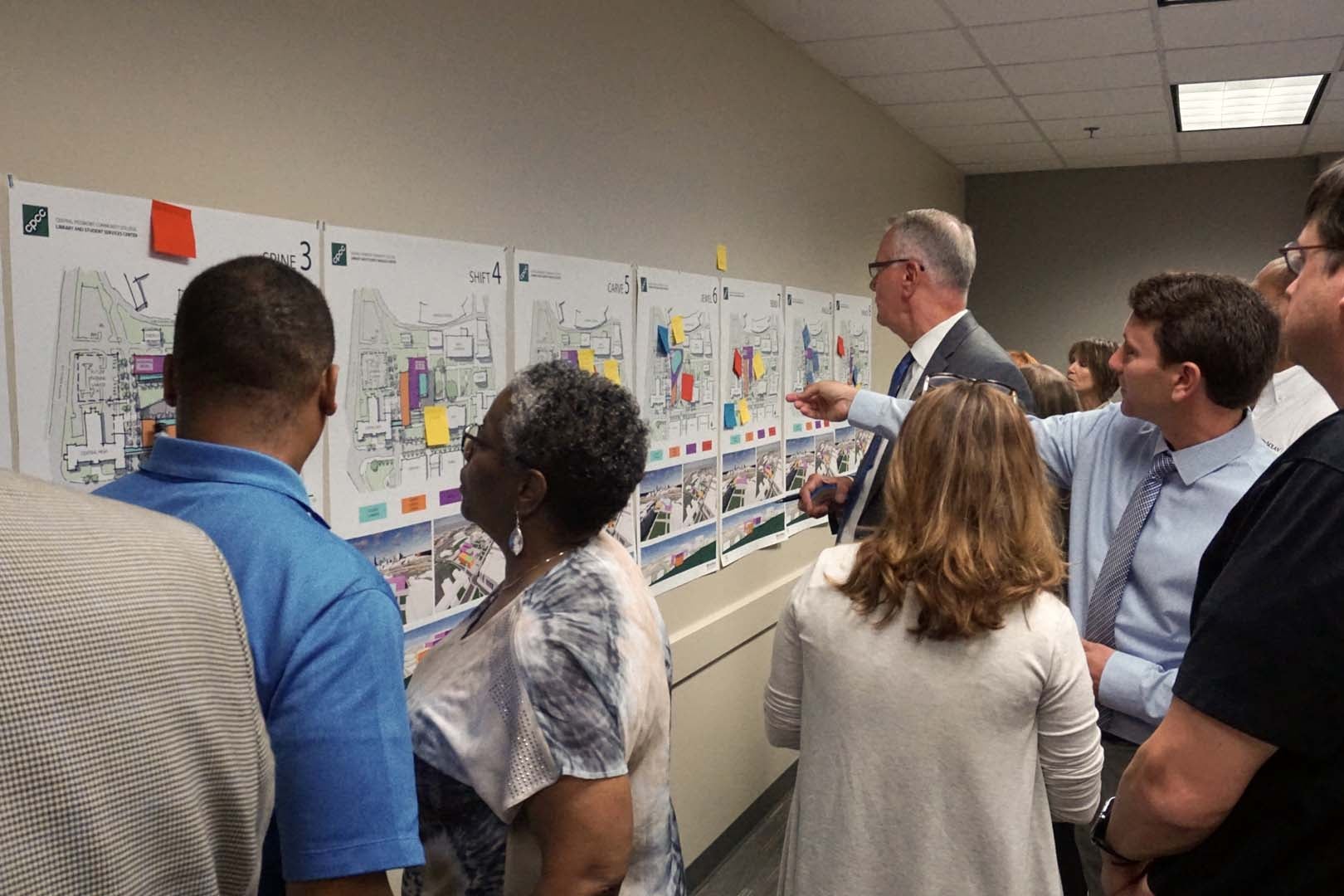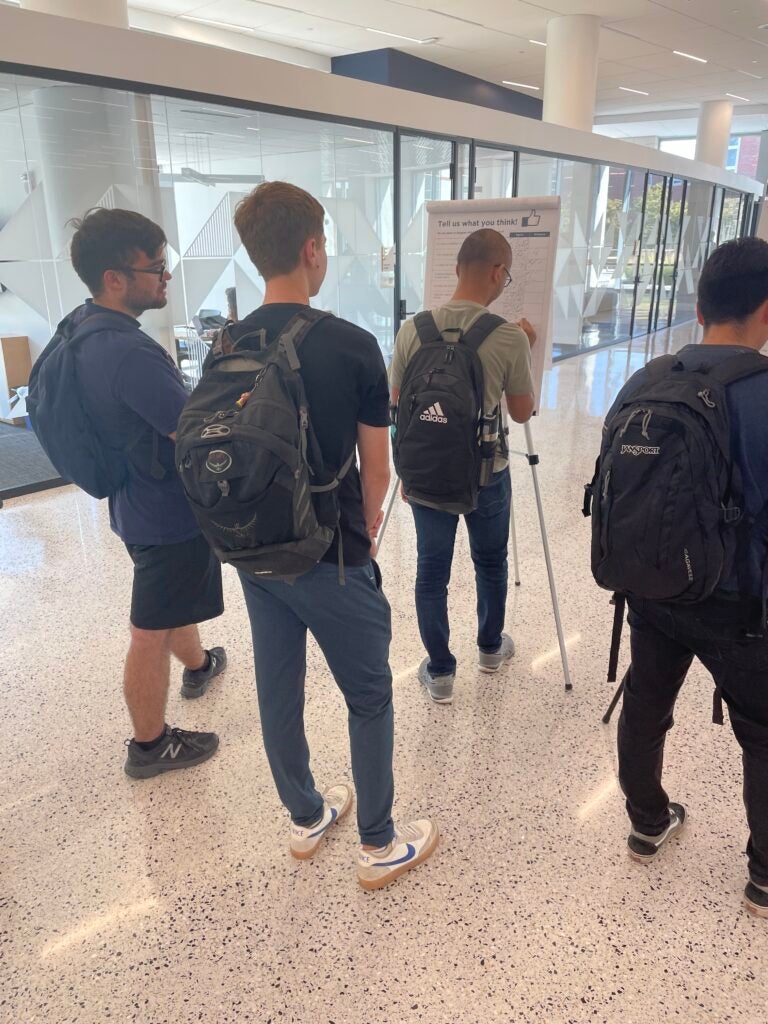 Engagement
A charrette is an interactive work session that brings together key personnel from the owner and our design team to envision and explore design issues, brainstorm concepts, and reach conclusions. These sessions typically involve representatives from the district, including students and staff, and are conducted at the college's facilities.
To ensure the success of a charrette, specialized guidance and preparation are necessary. Our staff includes skilled facilitators who can effectively bring out all points of view during these sessions. Various techniques, such as storyboarding and problem seeking, are employed to facilitate productive discussions and generate innovative ideas.
We recommend that the owner assembles a representational project management team consisting of a core group responsible for overseeing the programming, design process, decision-making, and addressing issues that arise between different user groups. Each department or major function should also be represented by a user group. The core group typically includes representatives from key stakeholders such as department faculty, researchers, administration, maintenance, operations, and students. These key stakeholder representatives keep the larger body informed through a series of large-format meetings.
By engaging in charrettes and establishing a collaborative and inclusive project management team, we can ensure that all perspectives are considered, leading to a design solution that meets the functional needs and aspirations of the owner while fostering a sense of ownership and engagement among stakeholders.
Morris-Berg Architects listened to our concerns working within our budget while going above what is expected. This firm gives you a hands-on approach while doing the research needed for each project. They are very responsive to all inquiries and offer honest opinions, giving the owner the ability to offer suggestions and make decisions without being overwhelmed by the process.